Combine your passion in yoga and love for kids and become certified with the necessary skills to teach yoga, movement and meditation to children!
While any movement is beneficial, what distinguishes yoga from other sports is its non-competitive spirit. Yoga can provide them with beneficial lifelong tools to help them cope with daily stresses, navigate smoothly during exams and deal gracefully with the increasing pressures placed upon them as they transition into adulthood.
GroovyKids™ Yoga Teacher Training presented by Global instructor Greville Henwood is a 15-hour course that equips you to teach so much more than just kids yoga!
Marking its 9th return to Dubai, Greville will empower you to look at the different ways to engage children, technical understanding of poses and how they can be sequenced together to create infinite classes for kids of all ages. We play games to harness kids energy and enthusiasm. You'll learn the GroovyKids™ Yoga Flow [45-60 minute] complete range of motion yoga class perfect for kids of all ages and abilities including music, movement, breath awareness and meditation. Not only can meditation bring about immediate behavioral changes in children, but it can also teach them how to make difficult life decisions, feel connected to the world around them, reduce hyperactivity, short attention span, sudden impulsive behavior and daily stress from school exam, sports competition, family pressure.
YOU WILL BE EMPOWERED WITH THE SKILLS NECESSARY TO:
Implement 7 Keys to a successful GroovyKids™ Yoga class.
How to prepare and organize the room.
GroovyKids Yoga Sequences and LOGIC behind each approach.
Focus on MOVEMENT for growth, benefiting their brain and developing organs
Poses to avoid depending on age groups.
Modifications for different age groups [3-5 / 6-12].
Incorporating creative games and partner work.
How to categorize poses smartly.
Brief comparison of teaching kids and adults.
How to teach philosophy to kids [addressing root causes of topics such as anxiety, attention span]
Watching Greville teach a live kids demo session on day 2.
Qualities of a yoga teacher and confidence.
How to offer individual attention to every child in a group setting.
Class control, discipline and rewards.
Teaching restorative yoga, meditation and breath control.
This 2 day weekend intensive training is open to school teachers, yoga teachers, yoga practitioners, fitness instructors, therapists and parents.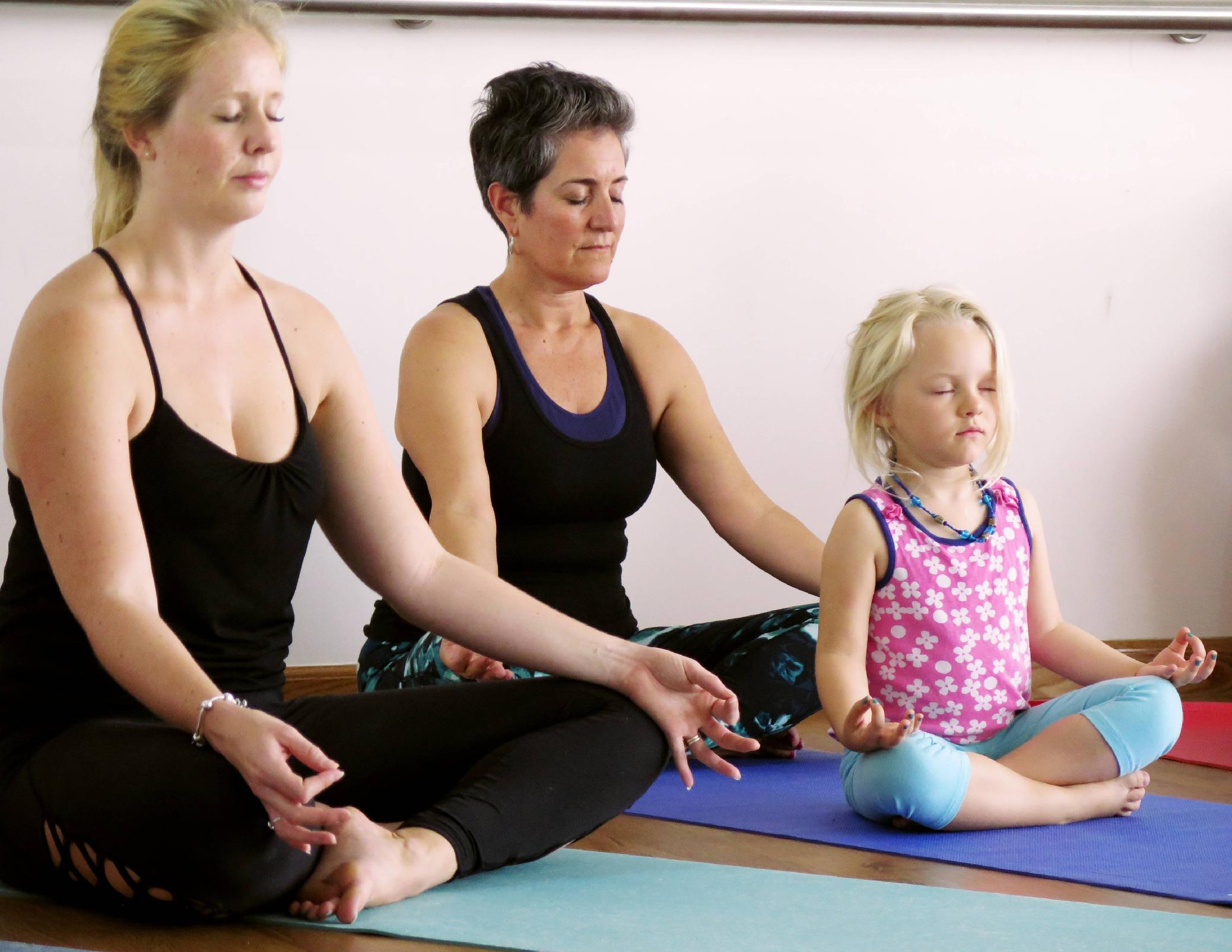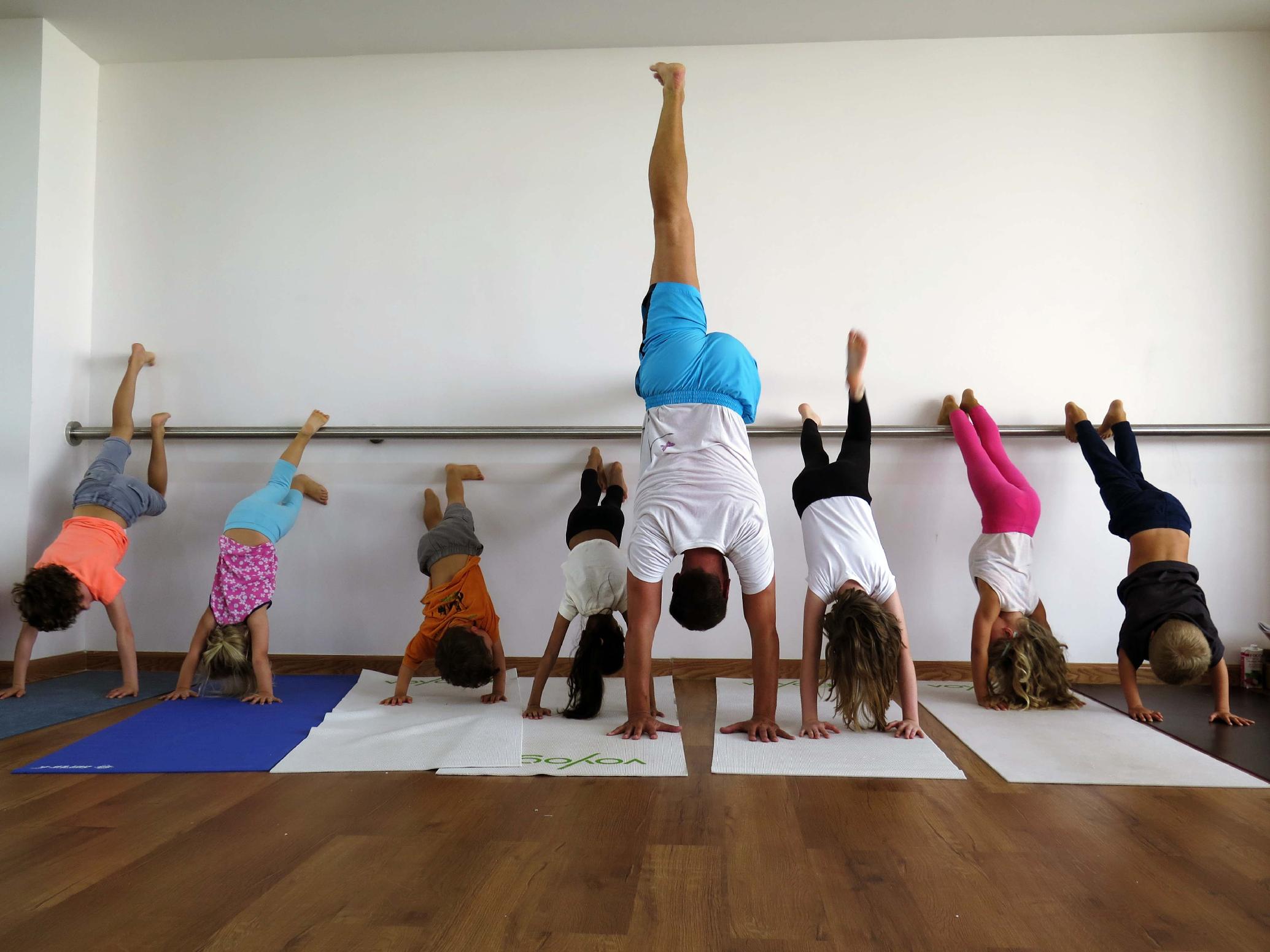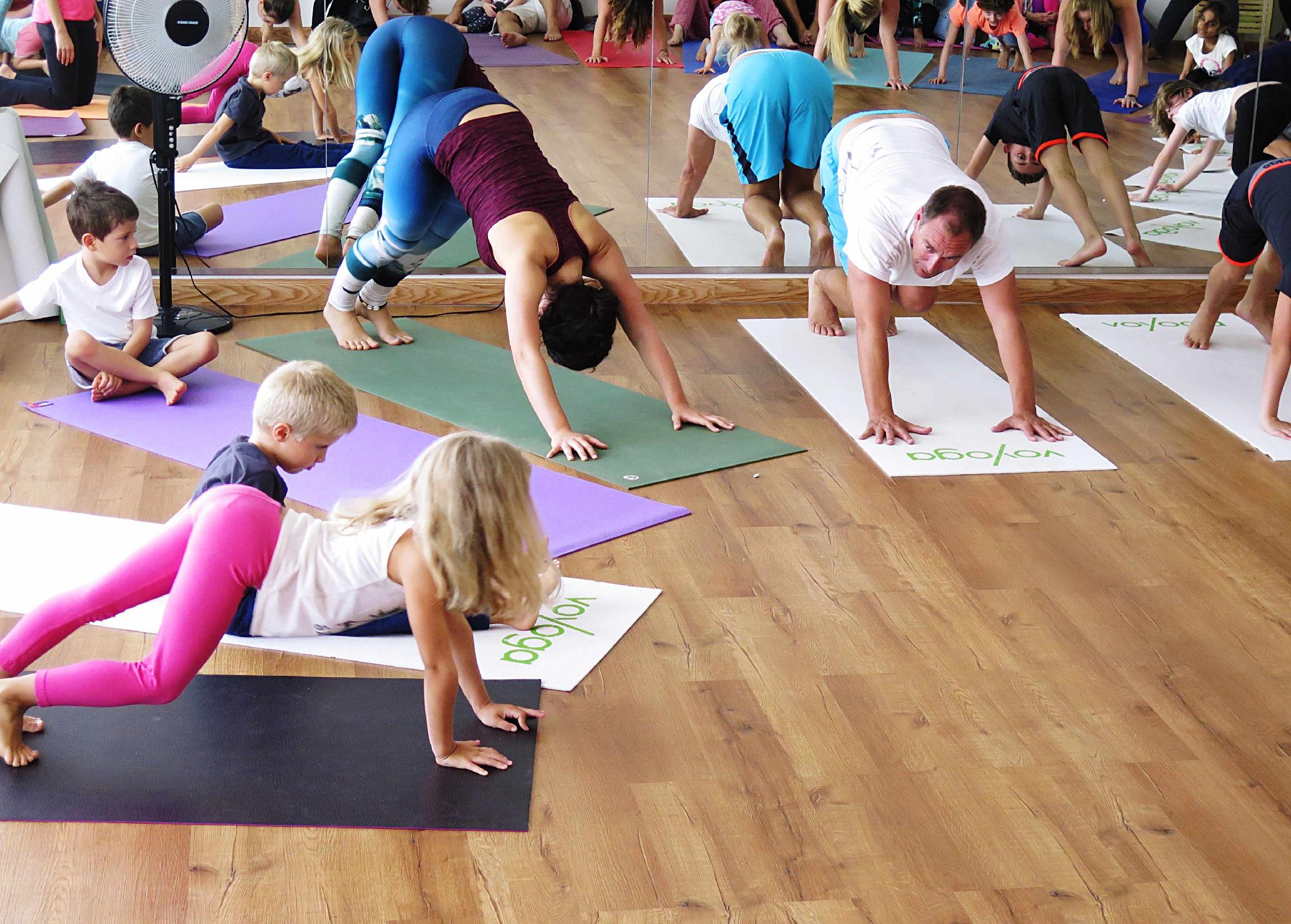 FRIDAY NOVEMBER 10
Kids don't respond to shy teachers! So we start day 1 by integrating and going through creative and intellectual games designed to bring us 'teachers' out of our shells and break the proverbial ice.
Then we move onto who yoga is for, what the benefits are. Teaching kids yoga means you have to be on your toes, so we practice games and exercises that bring us fully present. We look at sequencing ideas and how we actually learn things, how we memorize them and why some things are easier than others to recall. We learn chants, songs, stories, yoga games and other things that all help make LEARNING & TEACHING a joyful experience.

After all the theory has been presented and explained, we go through the GroovyKids™ Yoga Flow ourselves, it's very helpful for the teachers to do the actual class as learning from the inside out is far more PRACTICAL!



SATURDAY NOVEMBER 11
After looking at the various elements every successful Kids Yoga class must have, we invite kids to come and actually do a free Kids Yoga class led by Greville Henwood on the afternoon of day 2 from 2:45 - 3:45 pm. This is invaluable and the most fun part, because the teachers can immediately see for themselves theory in action. Once the kids have gone home, we break down the class and ask ourselves, did we accomplish what we set out to? And the answer is always YES!

After the live kids demo session, we move onto the foundation of the relationship-centered teaching and go deeper into the specifics, nuts and bolts of class-time, guidelines of sequencing poses and school standards for physical education to see how yoga fits in.
Specific breathing techniques will be practiced and a more in-depth look at how yoga has made an impact in our lives to help us understand simple ways that yoga philosophy is no different than any other, and how universal principles appear in yoga and how we can consciously apply these principles in our teaching.


We will look closer at how to modify classes as the age groups from 3-5 years old and 6-12 years old change and learn how to create a GroovyKids Yoga class accordingly.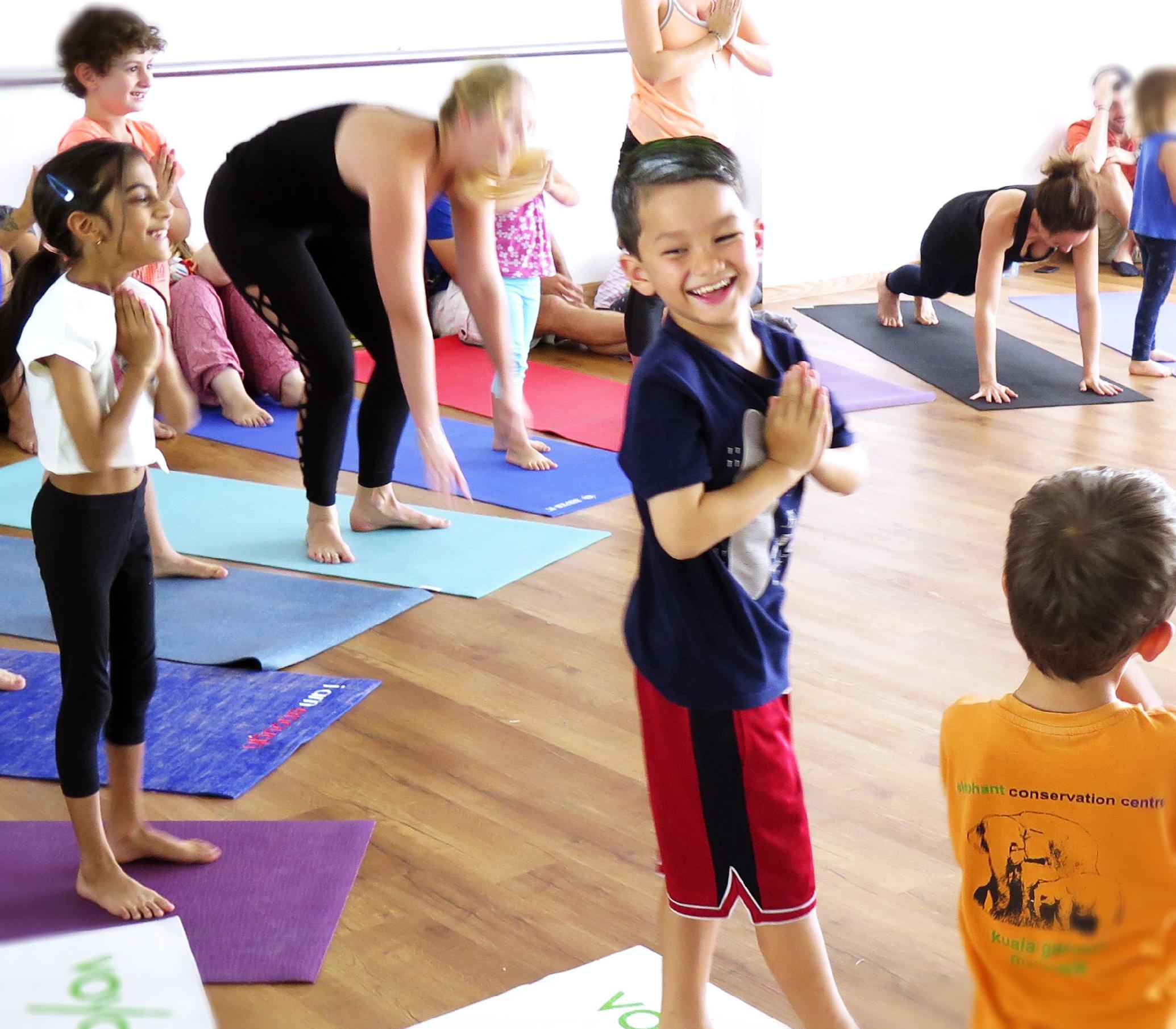 BENEFITS OF YOGA for children:
1. They Teach Themselves How to Breathe for Serenity.
While doing a breath work Pranayama lesson, the children quiet down, slow down, and just breathe. Discussing times to breathe at home (when you're upset, or before bed) can help them to remember to practice on their own. For visual learners, parents or yoga teachers can also employ the use of a Hoberman sphere to help little yogis visualize an inhale and an exhale.


2. They Learn to be Friendly.
Oftentimes, games will require a partner, or to place your bounty on someone else's mat and not your own. How great do they feel when they end up with glittery goodness because someone else gave it to them?


3. They Work on Balance and Proprioception
Little ones have a hard time using their muscles for any sustained period of time, like in Plank Pose or Tree Pose. Teaching them how to use their bodies to move into poses helps their muscles to activate, and also helps them to understand how their bodies, limbs, etc., work in conjunction with each other.


4. Yoga Can Teach Kids Lessons About Mindfulness.
For example, teaching them to take off their shoes and socks and place them neatly to the side. Sitting quietly on your mat or coloring before class teaches mindfulness.


5. Yoga Also Teaches Respect for Oneself and Others.
It can be hard to sit in a big talking circle and wait your turn to have the Talking Stick, but the more often a little one does this, the better they are at respecting the process.


6. They LOVE Savasana, the Final Resting Pose.
One might think that little ones would be too energetic and squirmy to lay quietly for four or five minutes, and sometimes that is true. Most of the time, they are craving some quiet, relaxing time. Add a yogi-burrito [see below]by allowing them to wrap themselves up in their mat or towel and they are begging for it as soon as class starts!

Source: DoYouYoga.com
MEET YOUR PRESENTER -GREVILLE HENWOOD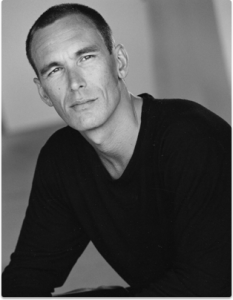 GroovyKids™ Yoga, Inc. was founded in 2005 and has since been taught over 60 times in 10 different countries across 3 continents, teaching hundreds of teachers and thousands of kids from all walks of life.Greville Henwood began teaching GroovyKids ™Yoga at Yoga Works over 10 years ago. He developed the GroovyKids™ Yoga Teacher Training program based on his joy of clear and present communication without judgment or competition.


Trained with Yoga Angels Level 1 and 2, Indigo Kids Yoga Level 1 and having completing a course in Child Development at Santa Monica College, Greville also graduated the celebrated Yoga Works Teacher Training and Advanced Teacher Training programs with Maty Ezraty and Lisa Walford. At Maty's insistence he began teaching immediately at Yoga Works, where he continues to teach today. Greville has led both the 200 hour Teacher Training at Yoga Works and has mentored teachers in the Professional Program, also known as the 300 Hour program. He is Senior Faculty member at the American Yoga School and a Presenter at the South Bay Yoga Conference.


In 2014 Greville released The GroovyKids™ Yoga Show, a 43 minute Kids Yoga class for all levels, ages 4-10. With music and animation, it brings a new dimension to the possibility of interaction with yoga and fitness with families. Greville teaches kids yoga at yoga studios, fitness centers, private homes, parties, Yoga Conferences and fundraisers; and has presented Kids Yoga classes amongst Ancient Art at the World famous Norton Simon Museum in Pasadena, California. GroovyKids™ Yoga classes can currently be found in the USA, Canada, Cyprus, Norway, Greece, Switzerland, United Arab Emirates, Qatar, Bahrain, Japan and Saudi Arabia and Denmark.

Visit Greville's home: www.groovykidsyoga.com
Behind the Scenes at GroovyKids Yoga Training in Dubai
DUBAI TESTIMONIALS
"I taught my 1st class yesterday. And although I have been working with kids for a long time it was what i learnt on the course for me that made it! What really helped progress in my kids yoga teaching is what Greville emphasized over and over whatever the kids pose looks like is simply how THEY do it and that is always going to be right for them". Parents can be intimidated of their children failing in school/life and GroovyKids Yoga surely proved otherwise. Also I think a lot of the parents were surprised as they thought the class would be similarly as strict as an adults class but that wasn't the case at all with GroovyKids Yoga!" - Aileen Graham
'I am so deeply grateful! Greville shared so much of his passion and knowledge and i'll do my best to spread the joy and help make this world a groovier place. it was a heartwarming, inspiring and educating experience, THANK YOU! And a million thanks to Noura for the opportunity! It was perfectly arranged from A-Z, you thought of everything and we felt welcomed and inspired. It is a pleasure knowing you" - Fadwa Alqahtani
"The Groovykids yoga training has left me humbled and inspired. The training felt light but energetic. Watching the kids yoga demo was ultimate joy. Greville was great in sharing information, answering questions, demonstrating practical application as well. The 15 hours as a whole were a safe space to express myself and not feel any pressure, as well as inspire me to dive into teaching kids yoga. This is my second training with yogalates bliss Dubai, and I can safely say it won't be my last. Always connecting me to beautiful souls, sharing amazingly positive energy, and lifting my spirits!" - Aisha


"I discovered that we should always make life fun, practice positively around us. At a young age children imitate adults, so we should help children grow happy, balanced, flexible, creative, proud of themselves, true to themselves, secure to try and be the best they can be, without any judgment or comparison. Through this Groovy Kids Teacher Training, I re-learnt the importance of smile, fun, games, eye to eye contact. Yoga practice had already transformed me in various ways, but in this training, I was once again transformed… Positive, happy, empowering adults will teach children to become the same, GROOVY Kids! I am already a Mat Pilates instructor, PT, pre and post natal fitness trainer and my love for outdoor sports has become a passion. Now that I also have my own 3 kids, I am very attracted to physical education for children. Yoga is more than that, it is a way of life and through this training, I truly would like to teach young kids to become creative, physically active and in due time understand more about yoga. Now all I have to do is practice, get a class going and go for it. Thank you Greville for giving me the Groove!" - Sara Bagnuoli
"Being a first time mom and dedicated yogi, little did I know how much yoga can be so fun for kids, curious to know more, I attended Grevilles course. Greville was able to put all his teachings and philosophy in action. I would recommend it in a heartbeat to absolutely anyone interested in teaching yoga to kids or to any parent. The abundance of practice teaching time throughout the training was really helpful, and left me feeling prepared and confident to teach. It's hard for me to choose just one part of the training that I learned the most from, because I learned so much in such a short time! Thank you!" - Mona
"Attending the kids training class with groovykids was a very interesting experience. In this 2 days class, I learned a lot more about yoga & about kids than I expected. Most importantly I learned that yoga can teach kids how to be happy, be themselves, bring out whatever inside of them and no matter what, we will not judge them & we will love them unconditionally. It is ok to fail, it is ok to fall & rise again and to never give up. There are no winners, we are all equal & connected somehow. It teaches kids to appreciate the surroundings, be positive, laugh, live the moment & connect. This class is exactly what I needed to be able to decide on teaching kids yoga. I love kids & to make them happy, I am happy" – Sundus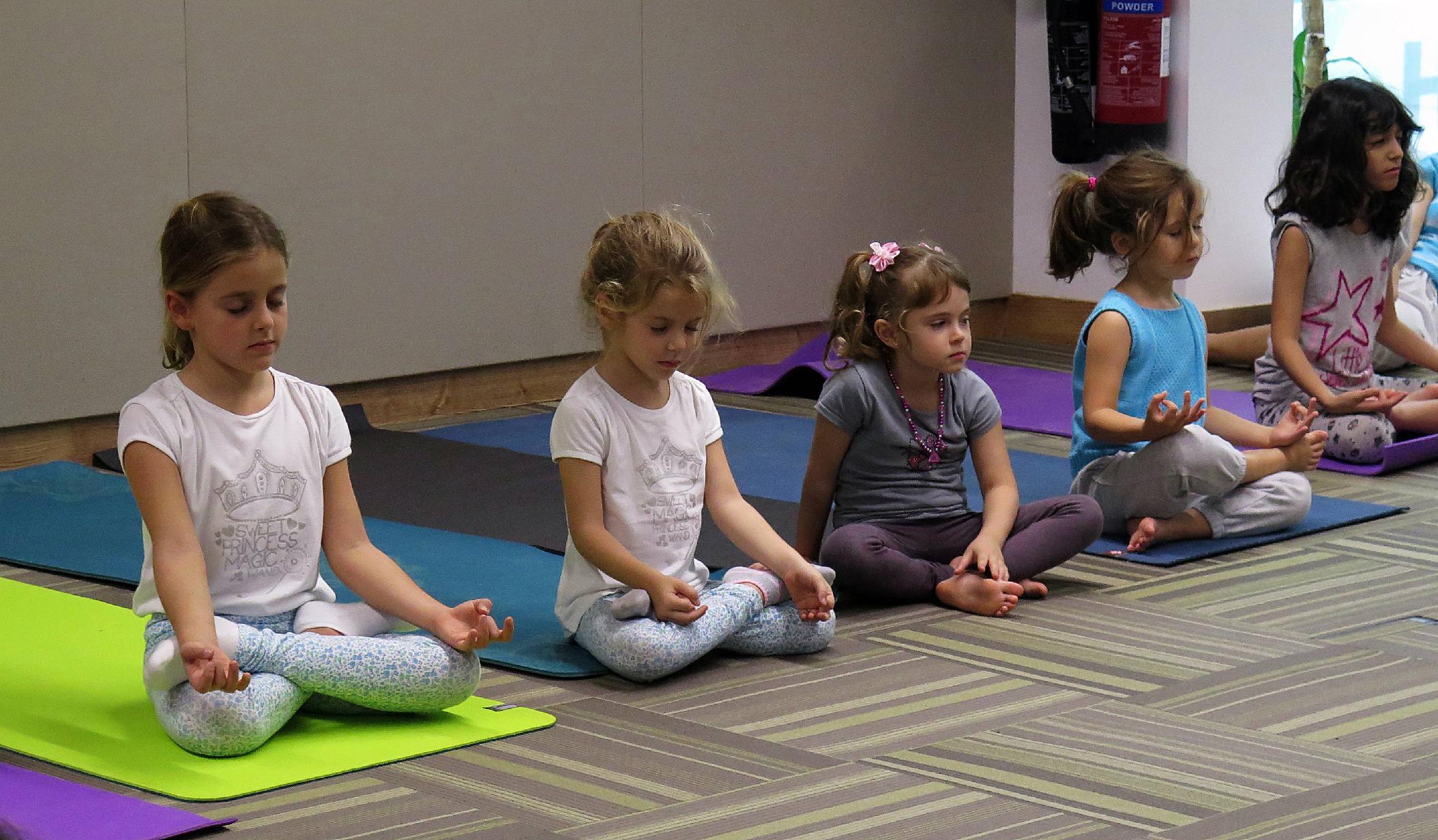 RATE:
3,000 AED
Includes your comprehensive manual and certificate of completion. All Yoga Alliance Registered teachers can add 15hr as CEC upon completion.


DATES & TIMINGS:
Friday November 10 (9am - 4:30pm)
Lunch break from 1:00pm-2:00pm


Saturday November 11 (9am - 4:30pm)
Lunch break from 1:00pm - 2:00pm


*We invite your kids for a live demo class from 2:45 - 3:45 pm with Greville on Saturday


HOTEL ACCOMMODATION
Need a place to stay during the training within 12 minute walking distance?
Please let us know upon submitting interest and we will get you sorted!
SPONSORING VENUE:
The spacious and sunny space of Voyoga Studio : http://voyoga.ae/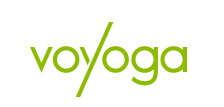 Directions: i-Rise Tower, 31st Executive Floor, Tecom, Dubai, UAE
You will spot Carrefour, Biorganics shop, Taqado and NAR restaurant on the ground level.
For Google map directions: click here
GROOVYKIDS YOGA REGISTRATION | PLEASE SUBMIT COMPLETE DETAILS:
- REFUND POLICY -
PLEASE NOTE THAT ALL TEACHER TRAINING FEES ONCE PAID WILL NOT BE REFUNDED OR ADJUSTABLE UNDER ANY CIRCUMSTANCES. WE UNDERSTAND THAT EMERGENCIES AND OTHER LIFE SITUATIONS ARISE. WE RECOMMEND THAT YOU CAREFULLY REVIEW YOUR SCHEDULE AND UPCOMING OBLIGATIONS TO ENSURE THAT YOU CAN COMMIT FULLY TO THE COURSE. IF UNFORESEEN CIRCUMSTANCES OCCUR AND THE COURSE IS CANCELLED, THE FULL REGISTRATION FEE WILL BE REIMBURSED, BUT WE WILL NOT BE RESPONSIBLE FOR ANY OTHER CHARGES INCURRED BY THE PARTICIPANT, INCLUDING HOTEL & AIRLINE FEES.
FOR ANY INQUIRIES, YOU CAN ALSO REACH US AT:
YOGALATESDXB@GMAIL.COM