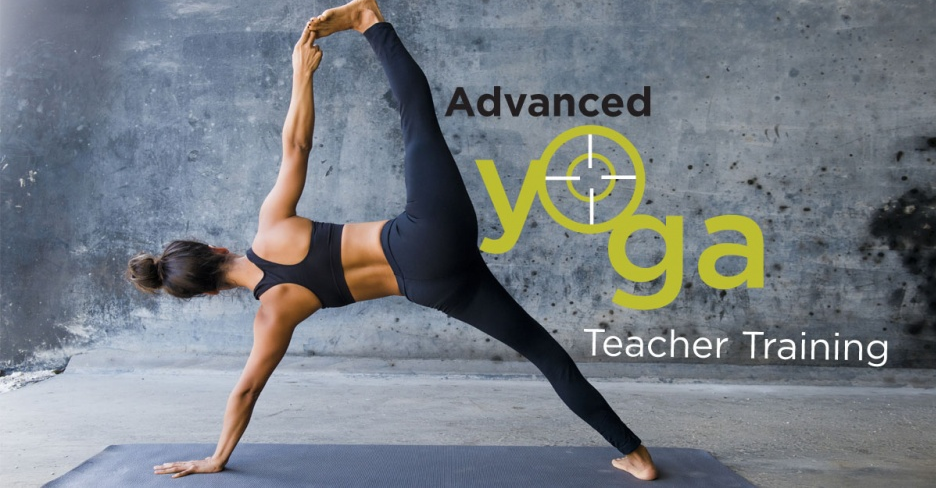 Are you a yoga teacher ready to take your teachings to a higher level?

Or practicing yoga consistentlyand wishing to deepen your practice?
Clara Roberts and Nico Luce join forces once again to present a brand *NEW* 100 Hour Advanced Yoga Teacher Training in Dubai designed for yoga teachers, graduates of a 200hr training and students with an active practice seeking to hone their skills, deepen their understanding of Vinyasa Yoga and begin to progress from good to GREAT!
Known for creating playful sequences that are integrated and well-balanced, Nico and Clara combine over 25 years of studies and yoga teaching experience to share their extensive knowledge with you in the field of asana, philosophy, mantra, pranayama and meditation. Building upon what you've learned so far, you will learn how to polish and refine your teaching / practice with expert feedback on cuing, anatomy, sequencing and Bhavana (mood).
This 100-hour training is a complete immersion into yoga practice, study and class planning. You will go beyond the basics and encouraged to go deeper into the biomechanics of poses for precise alignment, how to them like a pro and create advanced sequences for cultivating well rounded classes, review your anatomy knowledge of the injured yogi, immerse in the studies of two ancient texts: The Bhagavad Gita and the Tao Te Ching to open doors to distinctive philosophies rich in wisdom, inquiry and practical application.
Deepen your connection to the depth and breadth of yoga as you gain brand new skills to apply to your teachings and personal practice after this curated 2 week intensive training!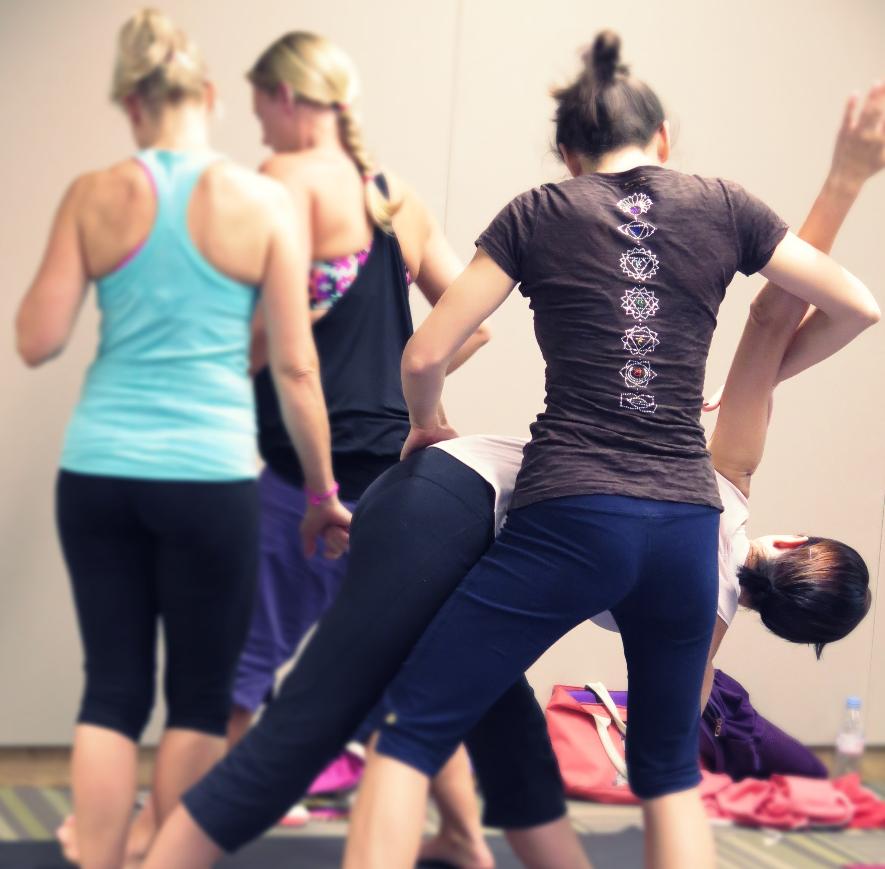 SOME OF THE TOPICS COVERED OVER THE 2 WEEK TRAINING:
Vinyasa Asana Lab: Vinyasa ​yoga is about ​combining ​​integrated sequencing with creative ​transitions​, ​​fluid​ ​pacing and ​precise ​timing. You will explore ​all these aspects from different vinyasa lineages including​ classical Ashtanga​, ​Power Vinyasa, ​Jivamukti, Anusara, Prana Flow and Forrest Yoga to create well rounded classes for your students. We will also ​delve ​​into ​general ​class structure;​ going over vinyasa krama (stages) so every student feels empowered to trust and listen to their bodies, ​​creating a container for students to feel safe to explore emotions that may arise and ​how to conduct ​classes that are both fiery and cooling.

Restorative and Yin ​poses will also be covered. The benefits of holding supported poses after a fiery practice is a great way to calm the nervous system and as such, Nico and Clara will introduce you to different cool down sequences to give you a variety of refreshing advanced methods to bring your students into a relaxed state of savasana.




Anatomy of the Injured Yogi: As teachers we encounter many students who either come to ​class with challenges or ​get injured in class. We will go over common injuries such as neck, rotator cuff, lower back​,​ knees​, wrists, ankles and common musculoskeletal imbalances that contribute to pain and how to use asana to alleviate these imbalances.

Information will be given on the most common ways ​joints are injured, modifications ​for different needs ​and ways of helping rehabilitate the body. You'll learn how to teach and apply advanced modifications to liberate your students body.
Philosophical ​Journey to the East​: We will read and discuss ​two key ancient masterpieces that reshaped spirituality ​in the eastern world, the sacred texts of Bhagavad Gita and Ancient China's Taoist principles as taught in the Tao Te Ching. These ​wisdom filled texts ​exemplify ​two radically different ​philosophical ​approaches to the ​same ​spiritual quest and are worth examining ​them today ​​and ​contemplate their deeper teachings.

Through discussion and journaling at your training, you will learn how to inspire your students on the art of living to your class's themes. [We recommend you read Stephen Mitchell's translations of both​ texts​. They need to be read prior to the training] ​​




Subtle Body: Daily meditation, mantra and pranayama will be given at the start of each day along with discussion and practical application of these more subtle teachings. Discussion of the mechanics of the breath will be included and how the breath contributes to playing a pivotal role in promoting the health of the spine and relaxation of the body.



Mini yoga class + feedback: Practice teaching *drills* and feedback are great ways to grow as a teacher and shed light on your cuing, sequencing, language and embodiment as a teacher. Each trainee will be encouraged to teach a 30 min class based on the material covered in the program and receive expert feedback from both Clara and Nico.
MEET CLARA ROBERTS AND NICO LUCE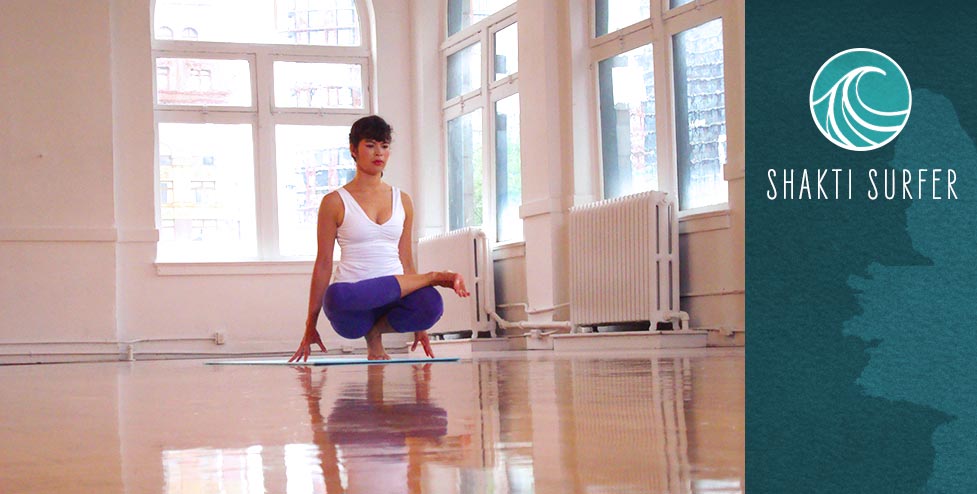 Clara Roberts based in Vancouver believes that much of the spiritual practice is about 'lila', cosmic play and the refreshing name of her website! When we play, we are open to the unfolding while in process. It is less about the goal and more about the evolution. Clara has taught for over a decade and has been leading retreats and teacher trainings worldwide for the last 5 years. She draws from many different traditions including her 300 hour Prana Flow by Shiva Rea, Vinyasa, Iyengar, and Jivamukti, to create strong, integrated holistic classes.
Clara started her own school of yoga, Lila School of Vinyasa Yoga, in 2013, teaching workshops on the subtle body, chakras, mantra, meditation and asana worldwide. Her teachers include David Life who she thanks for for opening her heart, Stacey Brass for her minute cues that have changed her life, Uma for opening her voice, Dana Flynn for throwing out all the rules and inspiring her to do the same, Constantine Darling for showing her another way, and Paul Ortega for reminding her we are ALL cosmic dancers.
Clara invites YOU to be playful in your practice, remembering that lightness is found in spirit!
Practice online with Clara by clicking - here
Visit Clara's home by clicking - here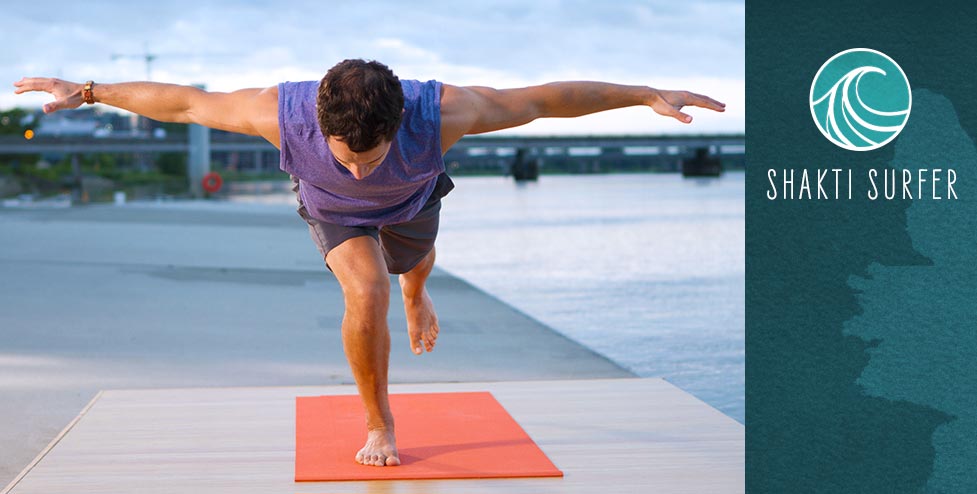 Nico Luce - an Italian descendant, born in France, raised in Argentina, lived in Canada for 13 years and currently residing in Switzerland, has been practicing and teaching yoga since 2003 and has trained in various lineages such as Power Vinyasa, Ashtanga, Anusara and Pilates. He is also a devoted student of eastern philosophy and spirituality which he weaves into the physical practice to create a profound transformational experience. Bringing meaning to the practice and attention to refined biomechanics are at the heart of ​Nico's​ teachings.

Nico now travels internationally teaching workshops, retreats, teacher trainings and regularly produces instructional videos for world renowned GAIA [formerly known as My Yoga Online]

Practice online with Nico on GAIA by clicking - here
Visit Nico's home by clicking - here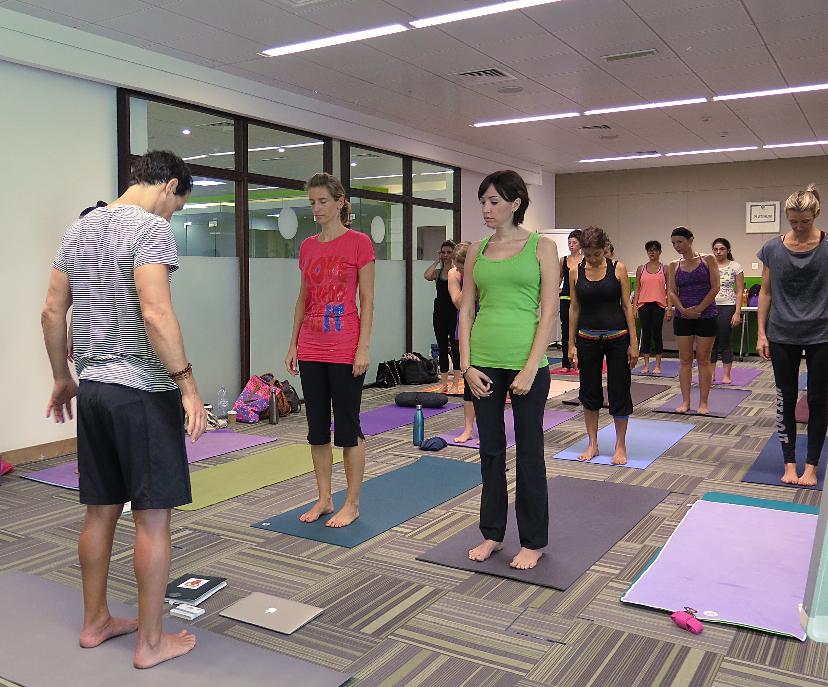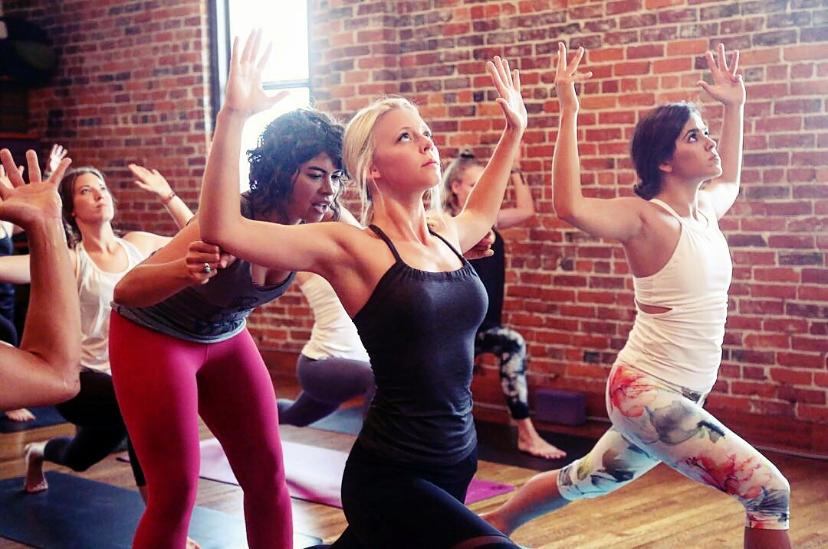 The overall structure of Clara's Core Strength Vinyasa Yoga workshop was absolutely awesome. The way we started every day's session was very enlighten. By the time we reach our asana practice we were ready to rock, followed by firing up our core. Thanks Clara, you are fantastic and your energy made me stronger. - Jeanette Faruque

One of the best training sessions I've been on thus far! Clara is an inspiring teacher, her passion for the practice as well as her experience shines through all the time. I love her style and realness. She's very open to discussion, difference of opinion, exploring others ideas. The entire four days were from a space of love! - Aysha

Clara is hugely inspirational –it was a treat to be taught by her. The practices exhibited the knowledge that she was imparting so that we could learn it kinesthetically too. I especially valued her alignments from a female perspective and the experience from her own teaching and injuries that she shared with us - Mandy Wright

Clara is a sweetheart and a passionate yoga teacher. Her voice is calming to the ears and supportive and firm at the same time. Her instructions are clear and simplified. Mantras were so powerful and chanting was total bliss! She brought lots of energy to the room with her lovely smile and fascinating dharma talks - Majida Talayeh


Nico's organic enthusiasm and gregarious nature lends itself to the success of even the most passive learner! Having studied several different lineages and holding a core respect for each of them, he teaches and presents information that applies to many situations. I was never lost during our hours of discussion and debate; active listening happens naturally when Nico is teaching, making you want to follow along. His isn't shy about sharing his experience or his own journey, to and through yoga, instinctively knowing how to connect to those he's teaching. This workshop with Nico has not only answered questions but motivated me to ask more. The art of yoga, I believe, is an evolving state where experience provides layers upon layers of information, that weave together, enabling the student/teacher to consistently draw and learn from them.

Nico is an artisan who pulls 'fabric' from many aspects— even the words themselves, to create and convey his teachings. My mental yoga mat is ever expanding thanks to vastly competent, qualified teachers; Nico is a perfect example of that. I welcome the opportunity to learn from him in the future! - Brittany Beltram

As a teacher Nico feels it is so important to ask, was I there with them? He feels that sharing in what the group is doing together is a powerful connection. This is why (though considered taboo in the teaching world) he will at some point participate in the class with the students. He loves the intimacy this brings, of everyone being connected to the same experience. His honest approach to his practice means he can admit that his body goes through stages, sometimes open hips and a tight back, sometimes an easier backbend for a while, but it doesn't frustrate him…it comes and goes with the practice. So he doesn't struggle, as he says "struggle" goes against what is happening. He is also honest about his yoga off the mat, aware that he's not always in line with what he teaches…the daily challenges of life still happen, but yoga is what makes him able to be more forgiving and more honest with himself…the reminder that he's still learning. As he says, "if you don't experience and feel your own suffering you won't be able to feel the suffering of someone else". Nico feels it's about making space to be ok with the pain of others, having that relationship between equals, being able to say "OK, I get it" - Vanessa Webb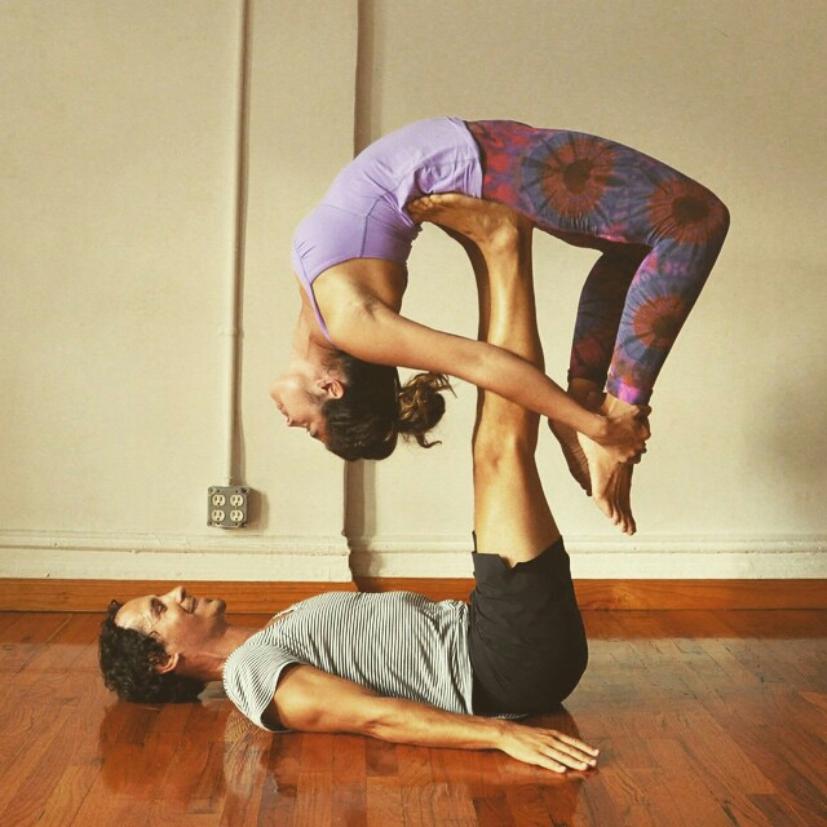 Register Today:
Rate:
7,800 AED
*Rate includes your comprehensive manual and certificate of completion. All Yoga Alliance registered teachers can add 100 hours as CEC upon successfully completing the training.
PAYMENT:
Payment can be made with a non-refundable deposit of 3,500 AED via online transfer or cash deposit and remaining balance settled a week prior to the training


DAILY SCHEDULE:
8:30 - 9:00 Opening, Meditation & Pranayama
9:00 - 11:00 Dynamic Asana Practice
11:00 - 12:00 Anatomy Lectures
12:00 - 13:00 Lunch Break
13:00 - 14:00 Asana Lab
14:00 - 15:00 Practice Teaching
15:00 - 16:00 Philosophy Lectures
16:00 - 17:00 Restorative Closing Practice
Thursday 22nd is a day off


WHAT TO BRING / PREREQUISITES:
Each participant must have a mat, 2 blocks, strap, ​bolster and blanket.
Each participant must read 2 texts prior to the training:
1) The Bhagavad Gita
2) The Tao Te Ching
Homework assignments will be handed out on a daily basis as part of your 100hrs
HOTEL ACCOMMODATION
Need a place to stay during the training?
Please inquire upon expressing interest for the training. You can stay at a special "blissful" rate at Ibis Hotel Barsha located right next door to our training venue or upgrade to Novotel which is a 12 minute walking distance. See map above.

Ibis Hotel rates: 210 AED (single/double)
Novotel Hotel rates: 330 AED (single/double)

*Rates include breakfast, all taxes, tourism fee and wifi in the room.



- REFUND POLICY -
PLEASE NOTE THAT ALL FEES ONCE PAID WILL NOT BE REFUNDED OR ADJUSTABLE UNDER ANY CIRCUMSTANCES. WE UNDERSTAND THAT EMERGENCIES AND OTHER LIFE SITUATIONS DO ARISE. WE RECOMMEND THAT YOU CAREFULLY REVIEW YOUR SCHEDULE AND UPCOMING OBLIGATIONS TO ENSURE THAT YOU CAN COMMIT FULLY TO THE COURSE. IF UNFORESEEN CIRCUMSTANCES OCCUR AND THE COURSE IS CANCELLED, THE FULL REGISTRATION FEE WILL BE REIMBURSED, BUT WE WILL NOT BE RESPONSIBLE FOR ANY OTHER CHARGES INCURRED BY THE PARTICIPANT, INCLUDING HOTEL & AIRLINE FEES.


FOR REGISTRATION AND INQUIRIES
EMAIL: YOGALATESDXB@GMAIL.COM