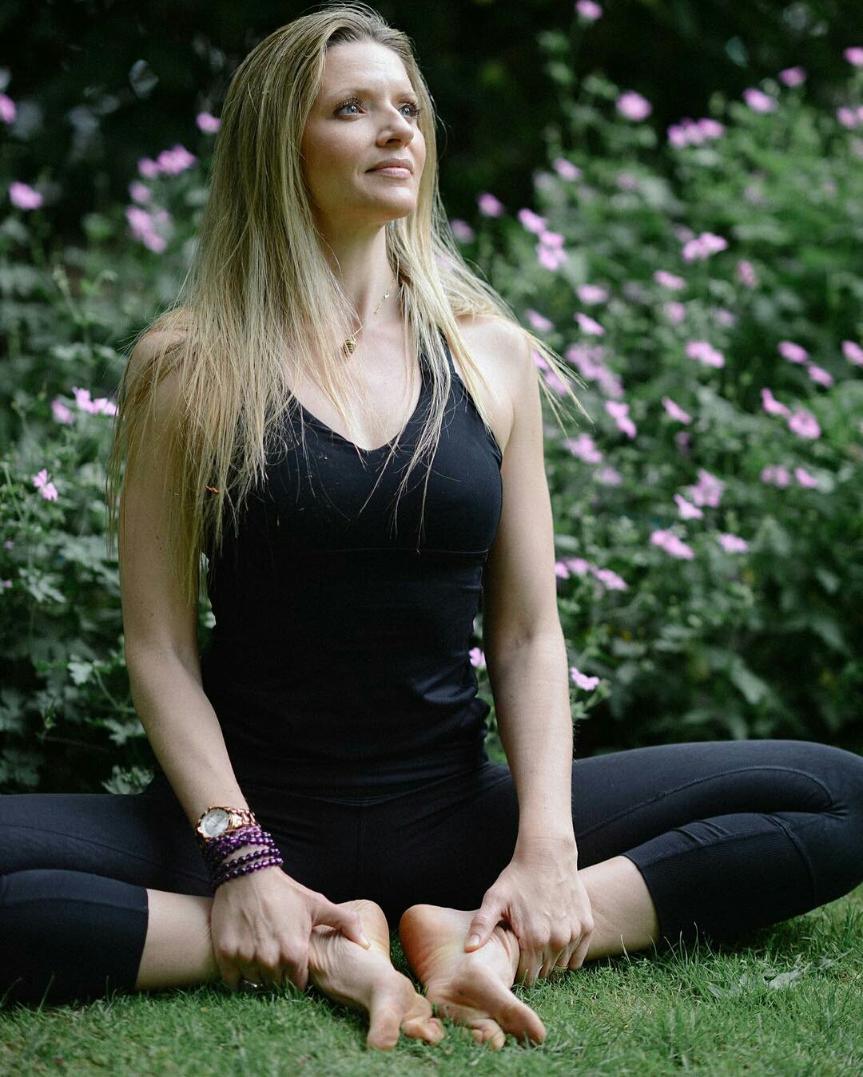 LEARN TO MAKE THE PRACTICE AND HOLISTIC BENEFITS OF YOGA ACCESSIBLE FOR EVERY 'BODY' WITH ZEPHYR WILDMAN...
Are you a yoga teacher or advanced student aiming to develop your background in therapeutic benefits of yoga and work with clients who're living with chronic illness/injuries, as well as older age groups and corporates dealing with stress? Knowing how to work with these specific groups will deepen your confidence as a teacher, expand the range of private clients you can work with and increase the types of classes you can offer.
Click HERE to discover what makes a yoga session focusing on therapeutic elements differ to a regular yoga class, from the perspective of a student, client and teacher.
Having trained diligently with world renowned anatomy and Yoga experts Doug Keller, Richard Freeman, Rod Stryker and by combining the elements of creative movement, flow / dynamic sequencing, focusing on alignment, prana vayus and kinesiology, E-RYT 500 Zephyr Wildman's upcoming fascinating 5 day yoga teacher training in Dubai focusing on the therapeutic benefits of yoga will further your understanding of muscle structure, common ailments/injuries and fresh sequences to support your own body and clients suffering from those conditions through effective therapeutic elements and practice, tailored assessments, enhanced communication skills, observation, assisting and correcting yoga postures along the way of teaching and specific manual adjustments.
Zephyr's aim is to guide you through proper alignment on how to allow the body to grow stronger from old injuries caused by ankle and knee pain, frozen shoulder, neck strain, rotator cuff injury, chronic headaches, TMJ and prevent new ones through effective observation, assisting and correcting yoga postures. You will walk away learning dozens of holistic healing postures, the therapeutic benefits of each posture, the art of sequencing a full restorative practice revolving around the upper and lower body, as well as several sequences to boost energy in a tired, lethargic body and address specific areas in the body.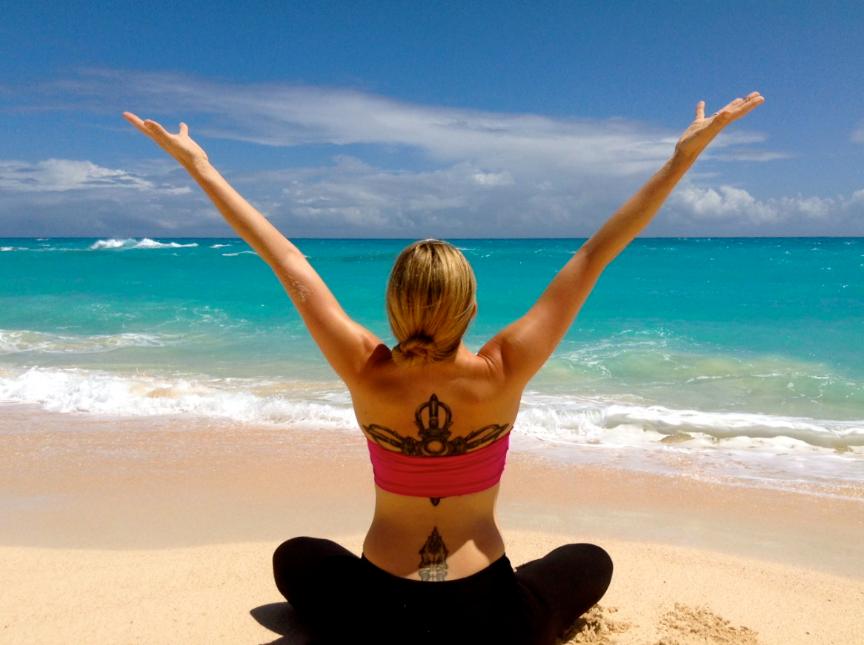 YOU WILL LEARN HOW TO:


• Improve your expertise of optimal mind-body system functions and body awareness during a state of dynamic balance.
• Educate you on skeletal, muscular and fascial structures of the body
• How to tailor skilful yoga techniques to the health needs of the individual in a way which is effective at reducing pain, restoring balance, increasing vitality and improving attitude.
• Help you recognise unhealthy physical, psychological and spiritual patterns in their clients and in themselves.
• Create assessment techniques that are bespoke to their clients and to themselves.
• Create and use different techniques such as massage, stretching, breathing exercises, strengthening and different methods of yoga to emphasise prevention of pain and aid the recovery back to balance.
• Inspire you to approach yoga philosophy with a value of teaching yoga as a service and being of service to others through yoga.


THIS TRAINING IS SUITABLE FOR:


Yoga teachers, physical therapists, body workers, energy workers, pilates and fitness instructors, stress management professions, and health counselors.

May also be taken by students with a regular yoga practice who are interested in a deeper understanding of therapeutics, the nervous system and energetics.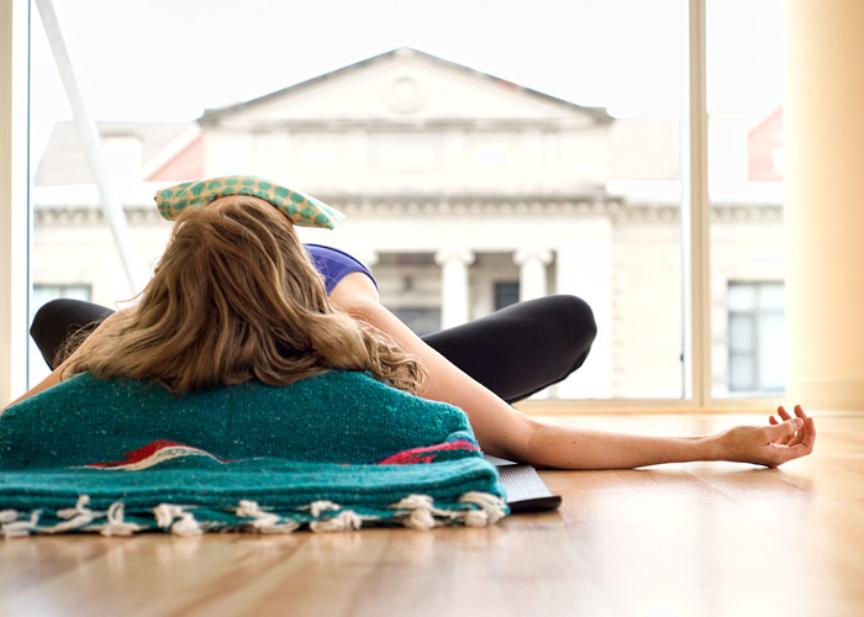 5 DAY SCHEDULE / 9:00AM-5:00PM
lunch break /12:30-2:00PM
Day 1: Foundations of the Therapeutic Benefits of Yoga. Introduction to the 5 Koshas
morning
Students will be introduced to the concept of the "Middle Path" through a lecture on the philosophical and practical approach to working holistically with people's injuries, ailments, mental health, chronic pain and addiction. Using the modality of the Koshas, we will dissect each sheath individually with philosophy tailored to work with an individual or class effectively. The emphasis for Day 1 will be creating a foundation to be referenced throughout the week, observing, identifying, assessing and understanding:
common structural problems

patterns of movement

Ayurvedic imbalances

Pranic problems in the body, mind and biochemistry

Prana Vayus

Swara

Chakras

Nadis

Patanjali's map of the mind

Kleshas

Rasas

Gunas
afternoon
After our morning of building a good foundation for the concept of the "Middle Path" and introducing individual assessment skills we will bespoke our practice with customised sequences inspired by the Koshas. Asana, pranayama, meditation and massage will be our tools to help counter common imbalances and pain that will be generalised for this first session. The sequencing will be discussed in great depth to ensure understanding and connectivity of correct assessment and practice for restored well being.
Day 2: Postural integrity and the spine
review
Why do physical manifestations of mental issues arise? How can our mental state dictate our physical and energetic health?
morning
With a thorough comprehension of the Koshas and a holistic approach to balance, students will now begin to look at specific alignment issues and causes of pain with a focus on the spine and postural integrity. Evaluation of posture will be our focus for the morning, however it takes more than just "good" posture to maintain "good" health and balance. We will explore methods of assessing problems with movement issues, the three diaphragms and we will also discuss the myofascial planes. We will assess techniques for dealing with Flexion and Extension Syndrome, while putting a special focus on understanding the focal points of weakness and stability and how they are affected by our lifestyle and genetic predisposition.
afternoon
After a morning of theory and observation we will put into practice some purpose designed techniques utilising yoga asana, pranayama, kriyas and basic massage techniques that have been effective in reducing chronic pain and common conditions of the spine and posture.
Day 3: Feet, knees and hips
review
Balance of lifestyle and genetic predispositions. How do lifestyle choices affect the foundations of postural integrity?


morning
This morning's lecture will focus on anatomy and function of the feet, knees and hips. Working from the ground up, we will learn to see the body in action and how the interconnected lines of intelligence inform our patterns of movement and pain. Literally the foundations of our bodies health and balance, we will evaluate the alignment of the feet and legs and discuss how to assess alignment highlighting common problems, misalignments and causes of pain.


afternoon
The metaphor for the Middle Path as our centre of balance is well illustrated in the application of techniques for this afternoon's session. By looking at the feet, knees and hips as the foundation for the spine and the connections the spine has to the rest of the body we understand that this foundation is critical to supporting that well being and balance for the entire body. We will use yoga asana and massage techniques as well as customised sequencing to affect long term healing.
Day 4: Pelvic girdle
review
Everything is related and interconnected. The importance of creating a strong foundation (feet, knees, hips) to address the rest of the body.


morning
This morning's lecture will explore in depth the structural alignment issues, anatomy, muscles and function of the Pelvic Girdle. We will discuss and develop techniques for assessing problem areas and imbalance within the uniqueness of every pelvis. A keen attention to detail will aid the student to look at the alignment and observe and identify misalignment. We will discuss common problems and causes of pain, and most importantly how the pelvic girdle influences structural alignment for the rest of the body.


afternoon
Hands on practice of applying the morning's lecture and developing techniques that build alignment, flexibility and stability of the pelvis. Applying yoga asana and teaching basic massage techniques to alleviate misalignments and pain due to everyday lifestyle problems.


Day 5: Shoulder girdle
review
Psycho-emotional and subtle body (two of the koshas) imbalances and their connection to the pelvis. The importance of identifying problems with the pelvis and understanding their connectivity to other vulnerable areas of the body.


morning
This morning's lecture will be centred on the anatomy and function of the shoulder girdle. We will observe how improving range of motion can ease chronic pain in areas around the shoulder, neck and head, especially when the individual has experienced injury in these areas. We will pay close attention to evaluating posture and what it tells us about the state of the shoulder girdle. Observing the alignment and correctly ascertaining the causes of imbalance are crucial to this area as its range of motion and susceptibility to injury make it one of the more complex areas of focus.


afternoon
Applying yoga asana and basic massage techniques that help to extend the range of motion with a specific injury related approach (e.g.,frozen shoulder, rotator cuff injury) will be unique to this afternoon's application.


Zephyr Wildman, originally from Idaho, has been teaching Yoga since 2002 in London, trained via Yoga Campus Intake 1 and has been a Mentor on their yoga training program since 2005. She teaches at The Life Centre, Yoga Centres around London and at The Recovery Centre (treatment centre for addiction, depression and other dependency problems). Her teachings focus on combining the elements of creative movement, flow and dynamic sequencing, focusing on alignment, prana vayus and kinesiology. Zephyr also has experience in practicing Deep Tissue Massage Therapy since 1991, which compliments Yoga Teaching. As well as the physical side to Yoga Asana, she has a great interest in integrating psychology, yogic philosophy, and the attraction of self study within her practice, teaching and life style. Zephyr continues studying with Rod Stryker, Richard Freeman, and Doug Keller. Her teachers inspire her to share the courage, strength and blessings found in Tantra, Ayurveda, and the art of energetically sequencing, bespoking therapeutic practices for students of all different abilities. Zephyr is registered with Yoga Alliance UK as a 500 hour Yoga Teacher.


Learn more about Zephyr by clicking here
Practice with Zephyr online on Movement For Modern Life by clicking on the image below: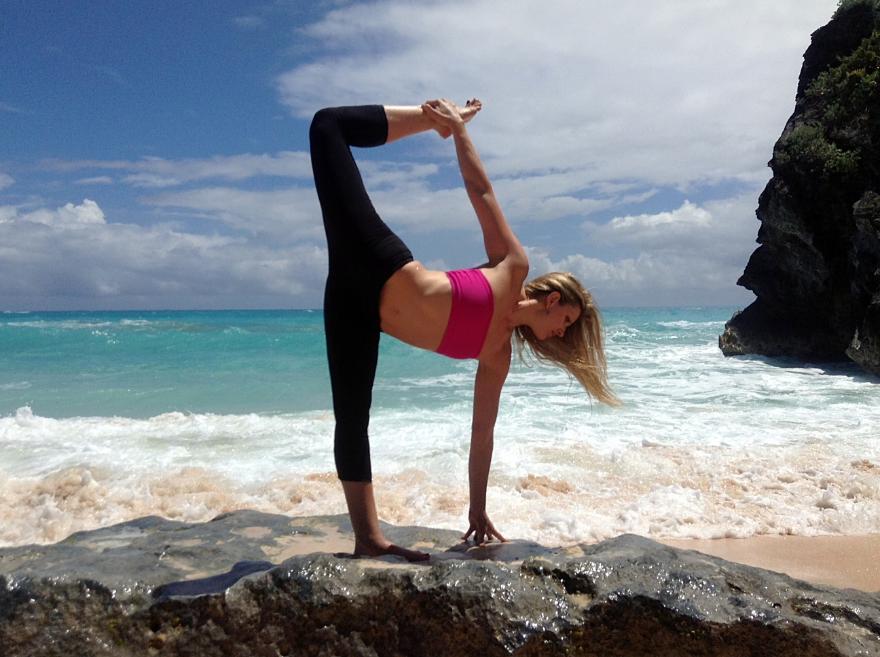 RATE
5,000 AED *Rate includes your comprehensive manual and certificate of completion.
WHAT TO BRING / PREREQUISITES:
Each participant must have a mat, 2 blocks, strap, ​bolster and blanket.


HOTEL ACCOMMODATION:
Need a place to stay during the training?
Please inquire upon expressing interest for the training. You can stay at a special "blissful" rate at Ibis Hotel Barsha located right next door to our training venue or upgrade to Novotel which is a 12 minute walking distance. See map above.

Ibis Hotel rates: 335 AED (single) and 365 AED (double)
Novotel Hotel rates: 665 AED (single) and 715 AED (double)

Rates include breakfast, all taxes, tourism fee and wifi in the room.