BECOME SKILLED IN RAW VEGAN DESSERT PREPARATION
AND BEGIN SHARING YOUR HEART-HEALTHY GIFTS WITH OTHERS!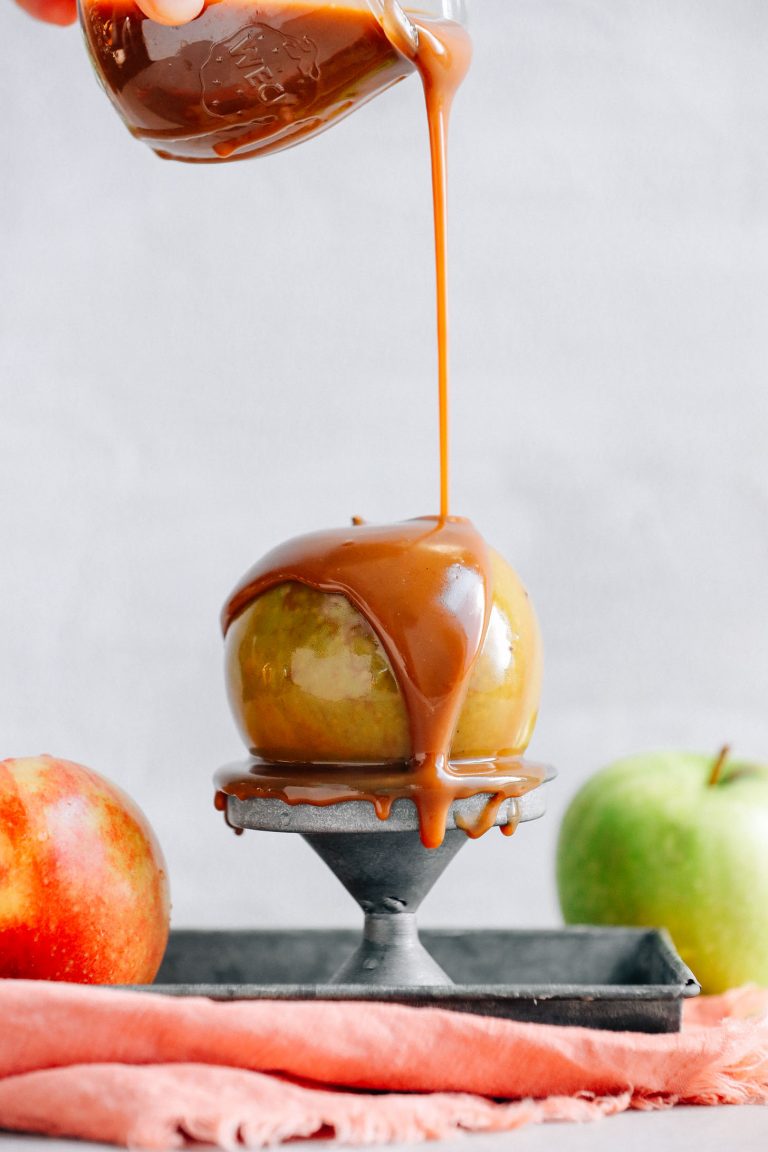 Dubai 2-Day Raw Vegan Dessert Workshop hosted at Tavola Studio
by Chef Maya and Tony
March 15-16, 2019


It can be challenging to find healthy store-bought desserts or at cafes and restaurants, that meet all the criteria you're looking for and still taste amazing. The great thing about raw desserts is that it meets the vast majority of "diet" requirements, since it is free from refined sugars, gluten, dairy, yeast, wheat and it can be fine tuned to be pure vegan.
The 2019 raw vegan dessert 2 day weekend module coming up in March 15-16, 2019, is an excellent foundation to start learning how to implement creative and heart-healthy ingredients for dessert time. Treating yourself and your family will never feel so good and guilt-free, knowing that every single ingredient that went into that dessert is of the highest quality, with no preservatives... just fresh, healthy ingredients that isn't going to trigger allergies, or upset any tummies - while leaving you fully satisfied without walking away in food-coma mode!
Whether you're an aspiring chef who loves to prepare meals for friends and family, are a professional chef wishing to expand your skills and portfolio, a health and wellness enthusiast looking to integrate the benefits of raw food into your diet or personally wish to overcome health challenges, allergies, digestive issues and fatigue by nourishing your body from the inside-out with nutrient dense, plant-based foods, this 2 day / weekend module focusing on desserts, is for you.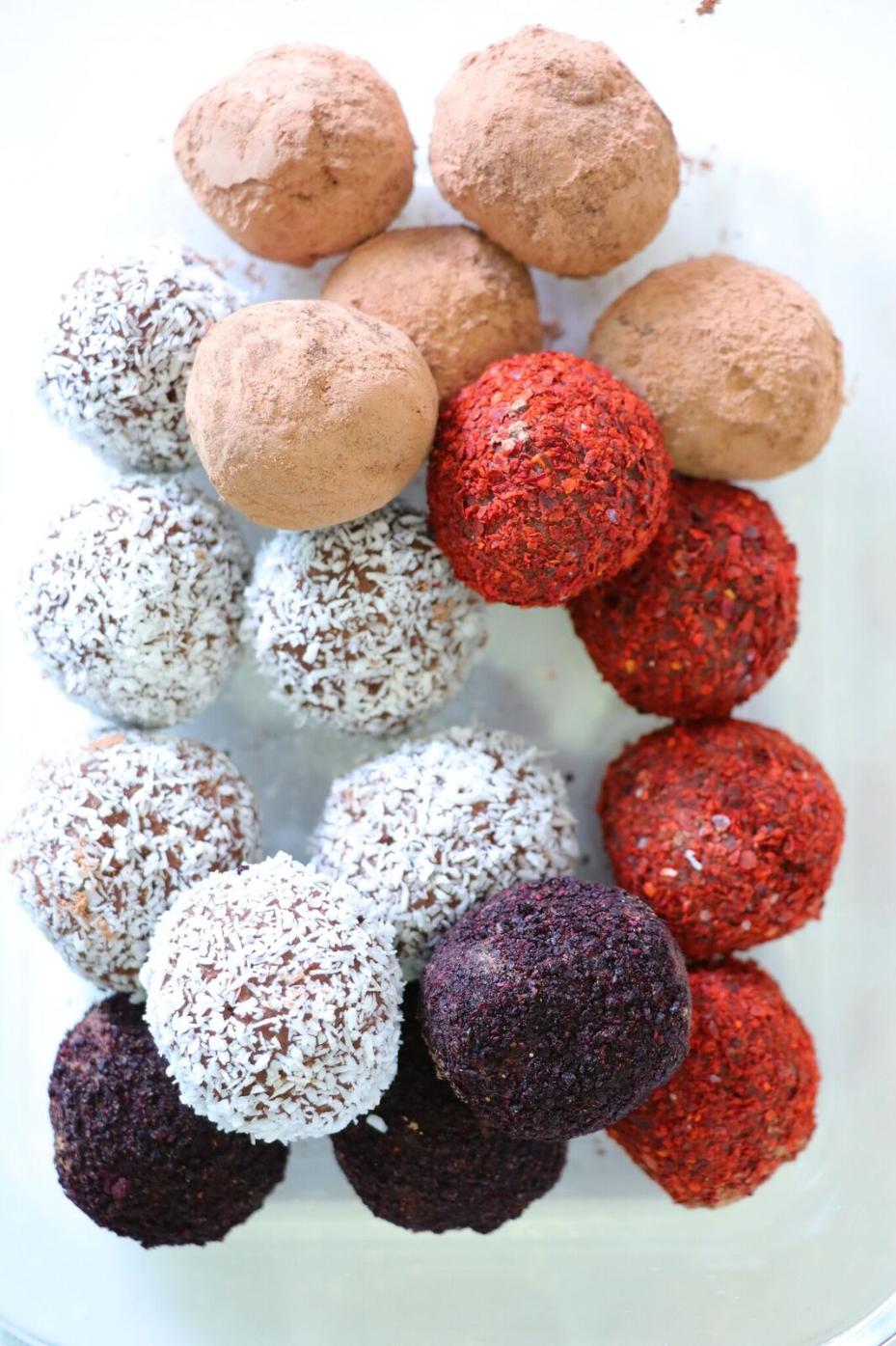 Here are some of the recipes you will learn across both days:
Velvety Smooth Chocolate Truffles rolled in cacao powder, chilli flakes, coconut flakes and nuts
Chocolate bark: Un-tempered chocolate, easy to make with Goji berries and chocolate nibs
Chocolate chip cookies: with crunchy cacao nibs / chewy & gooey
Double chocolate chip cookies: with pure raw dark chocolate chunks / chewy & gooey
Chocolate ganache cake: with vegan vanilla ice cream
Pancakes / flapjacks: served with fresh berries, bananas and maple syrup
Dehydrated Crunchy Vanilla and Chocolate cones to support all your ice cream flavors
Ice cream (3 flavors): vegan, rich and creamy, drizzled with chocolate fudge or caramel
Apples dipped in caramel served with pumpkin crunch
Orange cupcake with orange zest & coconut sugar
Heavenly chocolate cloud brownie with chocolate ice cream and drizzled with caramel
In this is 2 day workshop, you will learn advanced dessert recipes, some of which will be dehydrated /prepared on day 1 and assembled on day 2.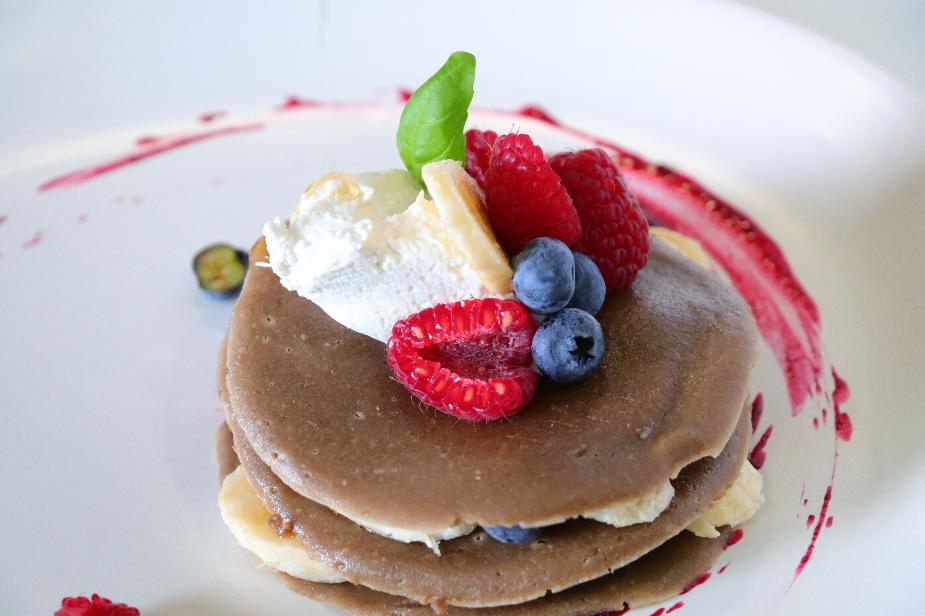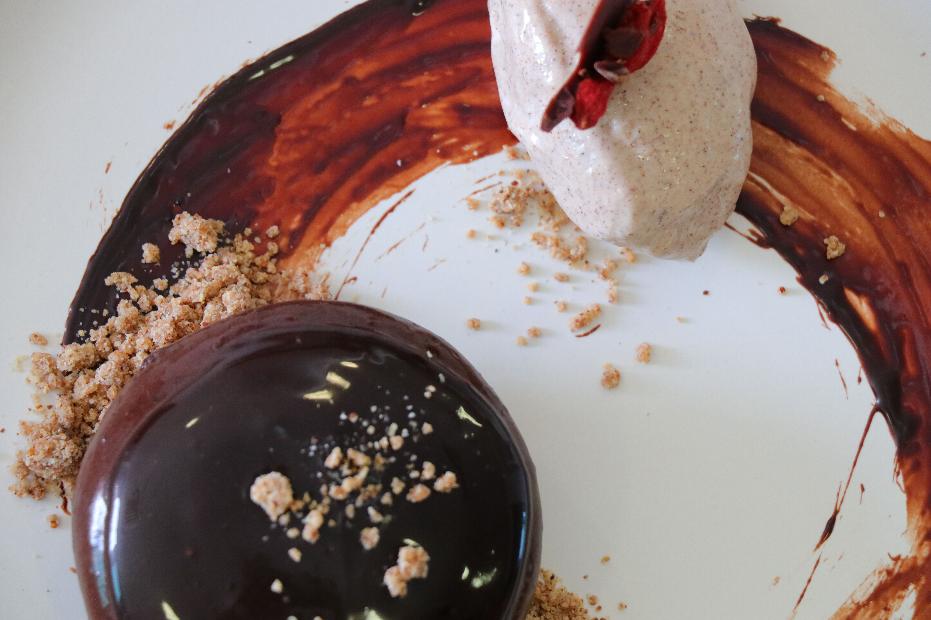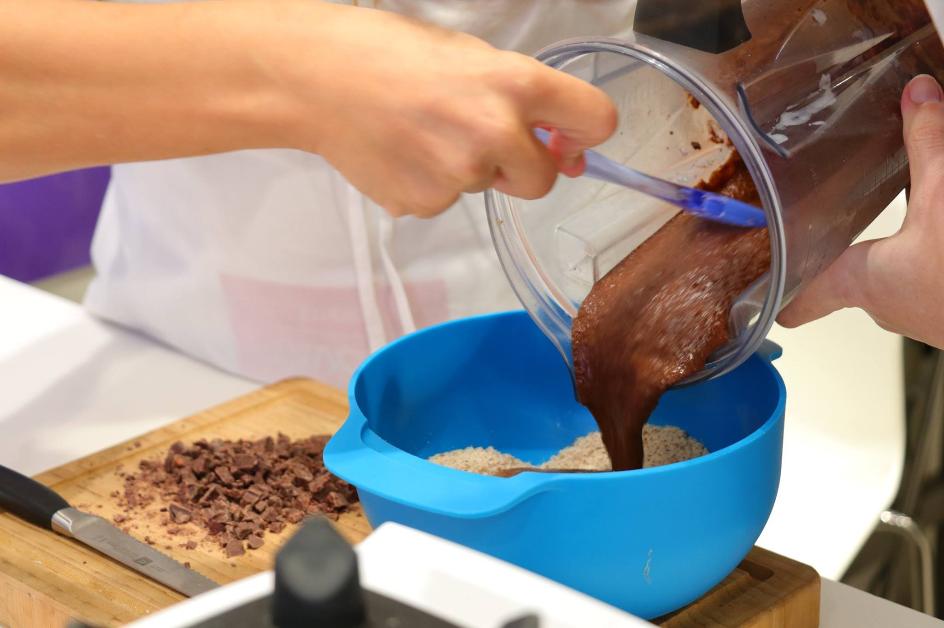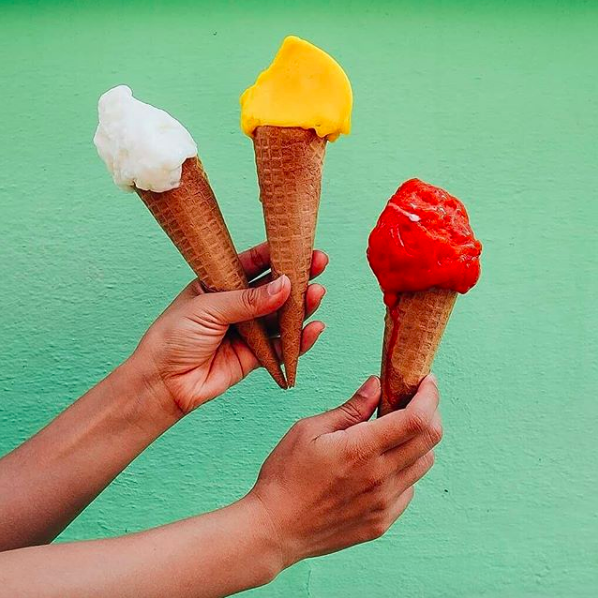 Date: Fri 15 - Sat 16 March

Time: 10:00 am to 4.00 pm
Fee: 2,100 AED (including VAT)

The workshop will be conducted at the following address:
Tavola Studio 2,
Gold and Diamond Park,
Behind Wilton Store,
Opposite FAB Metro Station, Dubai
For the location map, please click here


A few aspects to keep in mind:
Eligibility: This workshop is suitable for individuals aged 15 years and older.


Participants will be provided with the following:
1 workstation for every 2 participants
All necessary equipment
Aprons
Completion certificate
Recipes
Free parking on Friday and Saturday
Please note the following:
The workshop starts at 10:00 am sharp and ends at 4:00 pm.
You will be given a 1-hour mid-day break to go out for lunch (feel free to get your own food).
Class capacity is 12 participants.
Full payment is required to confirm your seat (the payment is non-refundable and non-transferrable).
Payment needs to be completed at least 2 days in advance.
Once confirmed, you will receive an email from us with all the necessary details.
The recipes contain nuts.
The studio is not a gluten-free environment, some contamination may be present from prior workshops.
We reserve the right to reschedule or cancel classes in case of unforeseen circumstances. The training programs may be:
(a) rescheduled and prior notice will be sent to the participant 2 days in advance, or,
(b) cancelled and the participant will be given the option of an alternative session or a refund of the full payment.
The program providers cannot be held responsible for any other arrangements or expenses the participants could have made due to program rescheduling or cancellation. Terms and conditions apply.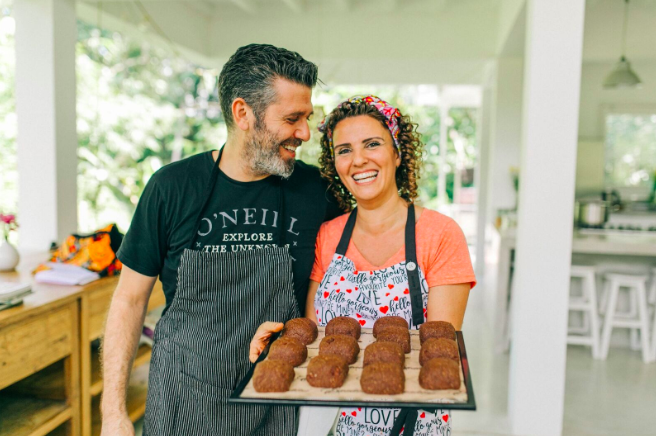 Married for over 10 years, Maya Badran and Tony Shoushani are the power couple behind Awakening, their combined goal is to make wellbeing and wellness accessible to the community in the UAE as well as around the world through different channels and seminars. Working together in their shared vision, each bringing their own skills to the team, the two see eye to eye, their harmony and love for one another serving as an example of two people walking the walk and talking the talk on a daily basis. They are the official ThetaHealing Country Event Coordinators for Lebanon and UAE. Both are ThetaHealing Master and Certificate of Science and Integrative Nutrition Health Coaches and Raw Food Chefs.

Their Raw food chef certifications started in the UAE with Graciously green, then expanded to Bali with Alchemy Academy, and their next step in January 2019 is Los Angeles with Mathew Kenney's Plant Lab. Coming from a corporate background, Tony and Maya have embarked on their joint spiritual journey in 2010 when they discovered ThetaHealing. Walking hand in hand, the two compliment each other with their individual personalities and skills combining with their common dedication to spreading wellness around the world starting from the UAE.

Tony discovered Yoga in 2015, fascinated by the transformation and results he saw in a very short time, he decided to dive deeper into it and went on to get his RYT200 Hatha Yoga teaching certification. He's adopted Yoga's principles and ideas into his daily life. His aim is to master balance on the physical, spiritual and mental levels. Maya is also enthusiastic about raw vegan food and healthy eating habits and have since become a raw food chef along with Tony and the two went on to get certified as Integrative Nutrition Health Coaches. Originally from Lebanon, Tony and Maya live in the UAE where they see clients and teach workshops to transform people's lives through healthy eating and focus on a positive mindset.
Raw Vegan Dessert Workshop Registration - Submit Details Below:

FOR ALL OTHER INQUIRIES OR REGISTERATION VIA EMAIL:
YOGALATESDXB@GMAIL.COM