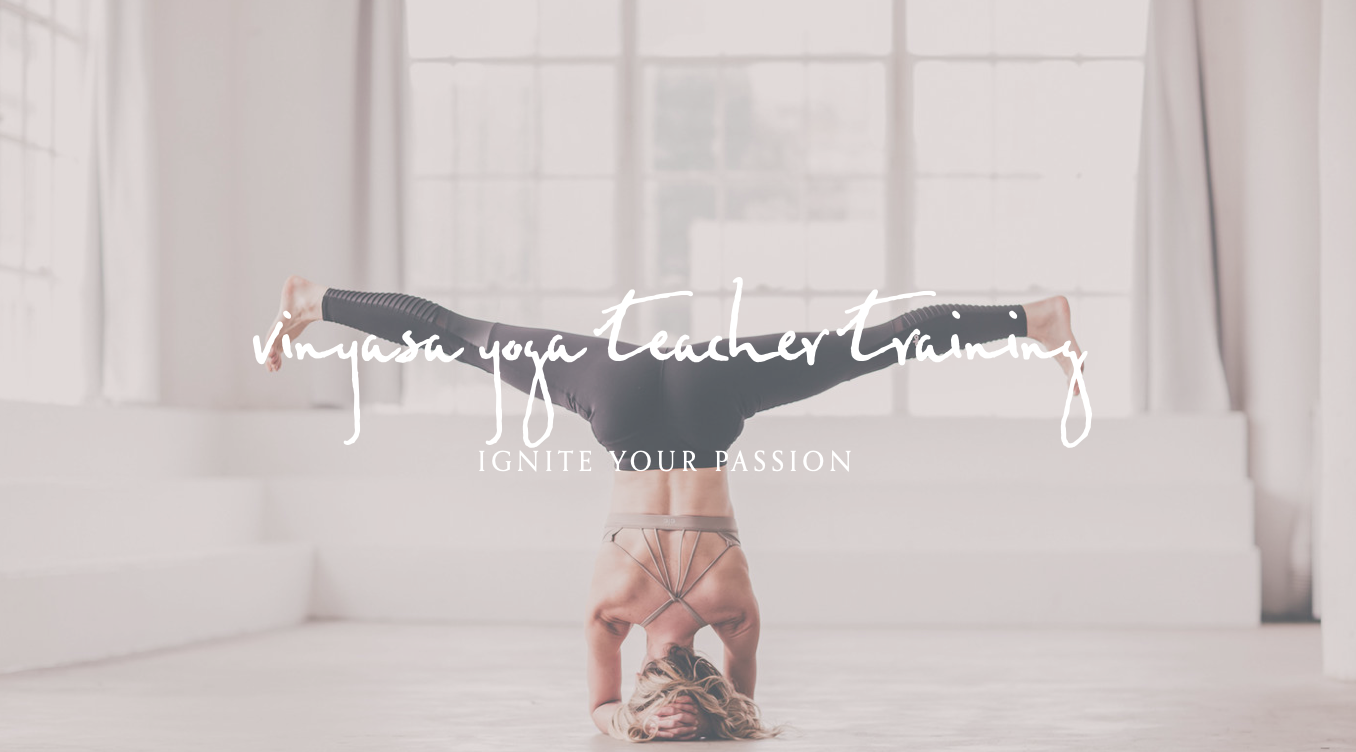 DUBAI 200HR INQUIRE + INSPIRE YOGA TEACHER TRAINING BY ERICA BLITZ
FEBRUARY 11-MARCH 6, 2020

VENUE:
Shimis Studio, Al Serkal Avenue, Al Quoz, Dubai. UAE
The highly anticipated 200 Hour Yoga Alliance Certified Course led by Senior teacher trainer Erica Blitz, will give you the tools to take you to the next level as a teacher, student, and human being. This program is open to students who are open; to those interested to explore a deeper understanding of yoga, their practice, and knowledge of their Self. This program is designed to foster the growth of the student, teacher and passionate being within each of us to provide the confidence, knowledge, and enthusiasm to share your passion for the practice in a profound manner that can elevate and transform your life as well as others. This course is based not only on teaching yoga on the mat but encourages you to take your practice into the world and "be the change."
Since this course provides a very strong, practical foundation of yoga, it is an important and highly valuable course for yoga students and teachers alike. You will be encouraged and empowered to develop as you immerse yourself in the study of yoga so that upon completion of this course, you will have the tools to teach safely and effectively with insight into the practices of yoga.

The main focus of the asana study is grounded in the Krishnamacharya lineage with an emphasis on alignment and the skillful sequencing of vinyasa flow: integrating the movement of the body to the rhythm of the breath in a specific, intentional manner. During this training you will deepen and refine your skills of yoga asana, pranayama, meditation, bandhas, mudras and kriyas. You will learn how to create yoga classes that combine the science of alignment with the creative flow of Vinyasa. This training also includes an introduction to Ayurveda, pranayama, subtle body energetics, restorative asanas, yoga for beginners, prenatal student considerations, and anatomy specific to yoga asana. Knowledge in these areas can be extremely helpful - especially in group classes - which tend to include all types of students. The philosophy component of the program mainly focuses on Patanjali's Yoga Sutras. You will come away with a good understanding of philosophy through a combination of in-class discussion and self-reflection.
Learning about yoga philosophy and ethics will help you gain confidence in your teaching and also provide you with a backdrop for creating class intentions and themes. In addition, you will explore the history of yoga and be able to apply concepts pertaining to the origins of yoga as well as its philosophical underpinnings in your classes - and into your own life. This course, like yoga, is a transformative experience. Like alchemy, we work to create a sealed container for this incredible transformation to take place. As such, the training serves as a sacred space designed for your growth and development. The intention of the curriculum, practices, readings, assignments, course requirements and thoroughness of process reflects a desire to instil excellence and discernment in successful teachers and students. Our mission is to provide each individual with the necessary foundation to skillfully practice and teach with compassion, safety and integrity, while honouring his or her individual voice. We will support your learning, your growth and hold space for you to move you forward in all aspects of your life. Feedback from this program's graduates is exceptional. It's very well rounded with its main focus on learning how to be an inspiring and informed teacher.
There is no question that it is one of the best investments you could make in yourself physically, mentally and spiritually. The stakes are low and the potential for positive change (both on and off the mat) is high. You will get what you give. The more you put in, the more you will get out. The aim of this training is to cultivate skill, passion, and intelligence to be able to show up to what life serves you and to teach authentically no matter what challenges you may encounter. You will leave with a stronger asana practice and deeper understanding of how your yoga practice can serve your life and those around you. Expect to deepen and diversify your community through friendships that will long outlast the experience of teacher training. Whether you join us to become a teacher or simply to deepen your own practice and understanding of yoga, this training will change your life.
"Teach what is inside you, not as it applies to you, but as it applies to the other." ~ T. Krishnamacharya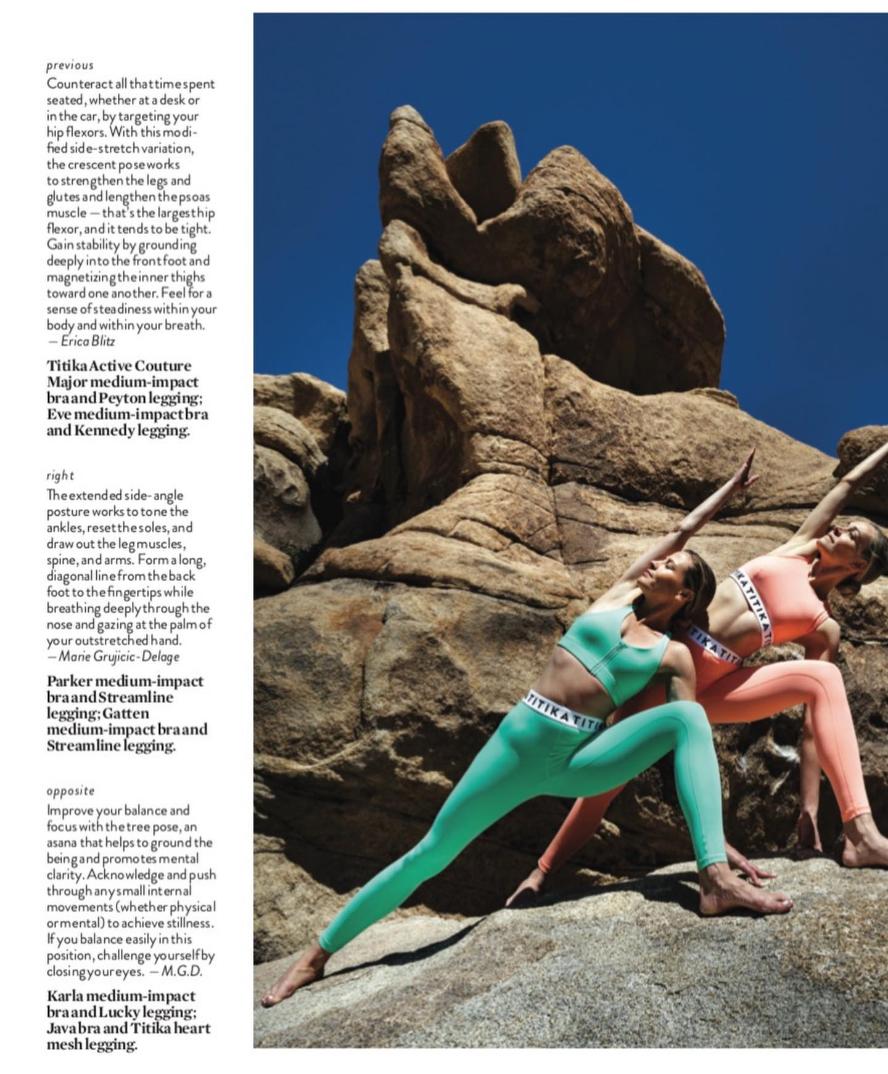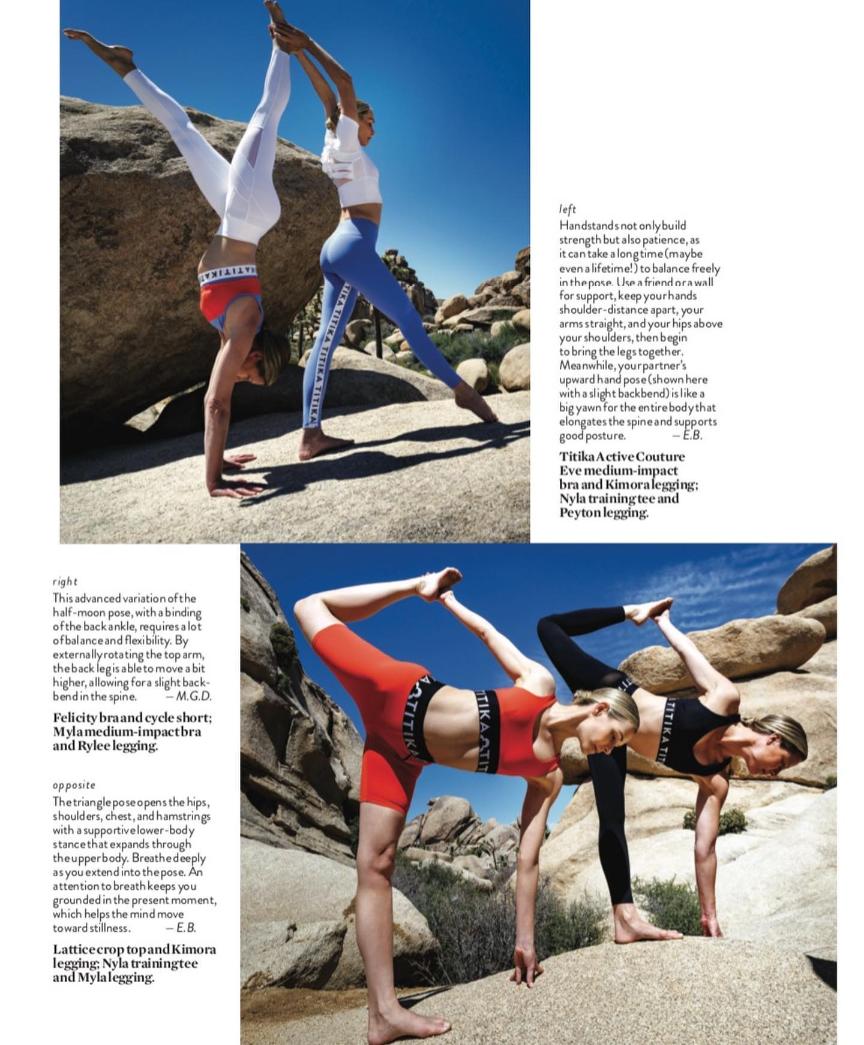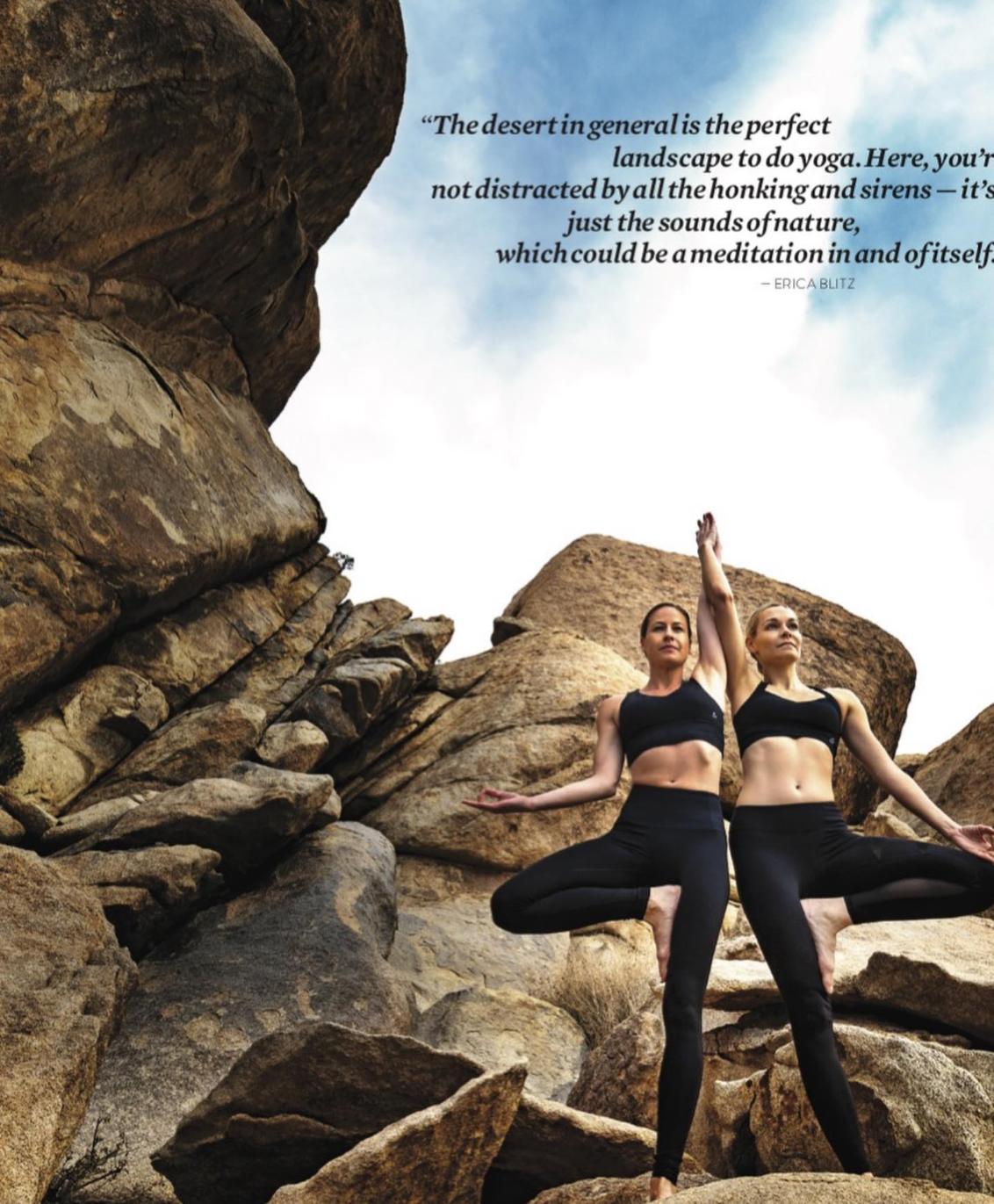 DAILY SCHEDULE:
Sample Daily Schedule*
8:30-9:00am Morning Meditation | Dharma Talk | Review
9:00-10:30am Lecture
10:30-10:45am Morning Break
10:45am-1:00pm Asana Practice
1:00-2:00pm Lunch Break
2:00-3:45pm Asana Technique | Practice Teaching | Lecture
3:45-4:00pm Afternoon Break
4:00-5:30pm Practice Teaching | Meditation
*schedule subject to change


*Course Structure
Feb 11-17
8:30 - 5:30pm

Feb 18
8:30am - 1pm
Feb 19
Free Day

Feb 20-26
8:30-5:30pm
Feb 27
8:30am - 1pm
Feb 28
Free Day
Feb 29-March 6
8:30-5:30pm
AS A 200HR TRAINEE, YOU WILL LEARN HOW TO:
*Study and improve your own practice and understanding of yoga
*Gain insightful awareness of yoga postures: alignment, physical and energetic effects
*Obtain knowledge of functional anatomy and movement
*Understand how to structure and create a cohesive, well-rounded yoga class through intelligent sequencing that progresses into deeper yoga poses smoothly and safely
*Have an understanding of yoga philosophy
*Learn to work with injuries and prenatal students
*Gain skills to teach clearly and specifically
*Have hands-on experience to apply what you have learned and gain confidence through practice teaching
*Develop personal and professional ethics in teaching
*Strengthen your authentic voice + enhance your communication skills
*Enriched with yoga philosophy, daily practices of asana, meditation and pranayama you will be provided with a fun and safe learning environment to grow your own voice and confidence.
*This training is a complete and progressive learning experience that will deepen your knowledge and build a solid foundation to become a confident yoga teacher.

This curriculum exceeds the Yoga Alliance Standards and includes topics:
• History + Philosophy
• Asana Alignment
• Teaching Techniques + Methodology
• Anatomy of the Physical + Energetics of Subtle Anatomy
• Sequencing: Hatha, Power Vinyasa Flow, + Restorative
• Pranayama + Meditation

This training is suitable for anyone new to yoga or with long time experience looking to grow their own practice and refine their teaching. It is recommended that you have had at least 6 months of regular practice prior to the start of the course. Participating in this training will be a profound experience, taking you to places in your body and mind that you never thought possible. You will be required to practice every day during the training. We will be doing lots and lots of yoga - and then a little bit more. While every practice will be suitable for all levels of studentship to participate fully, a daily practice along with practice teaching is a lot of yoga! Leading up to the training, roll out your mat more often - even if for a few Sun Salutations and a Savasana. It will serve you well. Please note: A flexible body free of injuries is not a requirement for this training. In fact, we encourage people with all body types and those with physical challenges to consider this program. Yoga is, at heart, a practice of meeting the body where it's at, and then working within yourself to slowly and respectfully move deeper. The struggles and challenges you may face through the course of this training will only make you a better teacher. If you are waiting for the day when you can finally get your foot behind your head to become a teacher or commit to take your practice to the next level, you may be denying yourself the opportunity of a lifetime.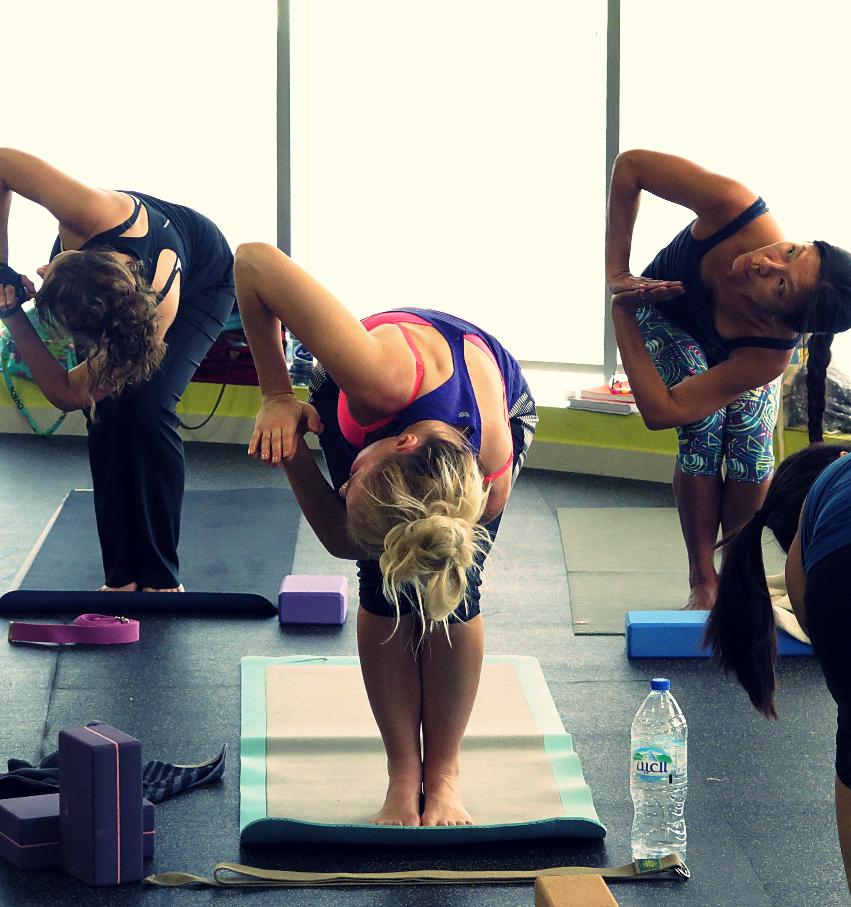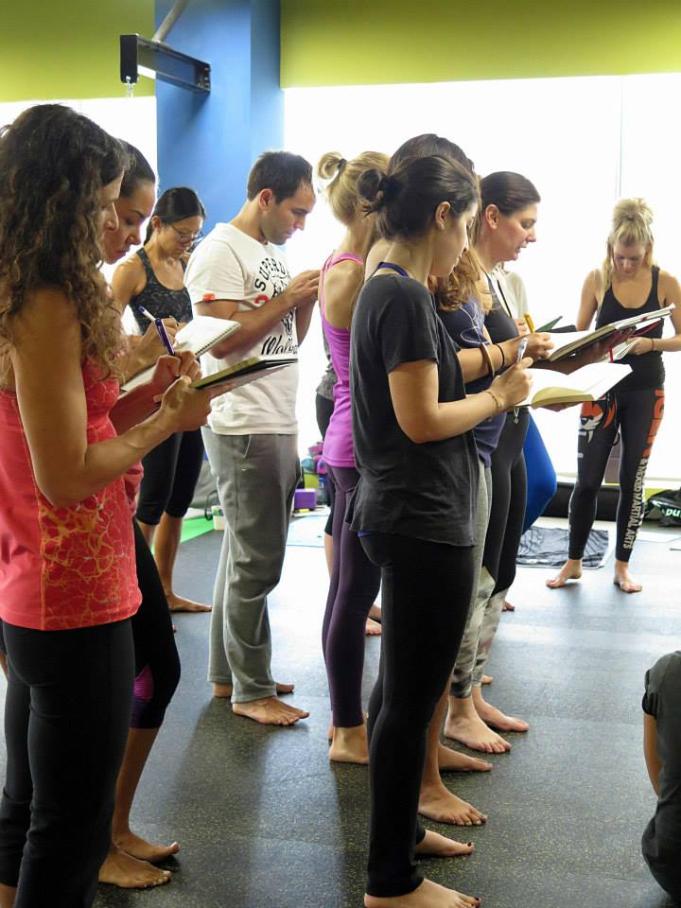 COURSE OUTLINE

Asana Teaching Techniques - Setting the Foundation (85 hours) • Alignment principles + techniques • Posture labs: observe and understand different bodies • Physical and energetic benefits of asanas • Learn how + when to use props effectively to improve a posture • Understand various modifications + variations to individualize asana practices • Introduction to adjustments (both verbal and hands on) • Common injuries and prevention
Teaching Methodology (20 hours) • Qualities of a yoga teacher • Observation skills • Safe and effective teaching • The seat of the teacher • The art of demonstration • Time management • Cultivate clear, conscious cueing and communication skills
The Art of Sequencing: Cultivating Creativity (23 hours) • The Arch Progression Model - going with the flow • Learn how to create an all-levels alignment-based class • Exploration of the use of music, poetry and other thematic tools • The dynamics of sequencing: Power, Vinyasa, Hatha and Restorative Yoga • Considerations for restorative, prenatal, and beginner students • Weave passion + purpose into your teaching
Anatomy (20 hours) • Physiological and energetic effects of asana, pranayama, meditation + relaxation • Precautions + contraindications of asana • Planes of Movement • General anatomy of the body as related to yoga asana • Effects of structural alignment on overall health • Subtle anatomy (chakras, koshas, bandhas) • A clear understanding of basic anatomy (and how alignment flows out of it
Pranayama (5 hours) • The role of breath in Vinyasa • The anatomy + art of the breath • Basic pranayama techniques
Meditation (5 hours) • Meditation techniques to focus the mind for contemplation • Svadhyaya - reflection through meditation and journalling • Mantra • Chanting
The Psychology of Teaching (2 hours) • Understanding the student-teacher relationship • Cultivate confidence: getting grounded
History + Philosophy (10 hours) • Introduction to Patanjali's Yoga Sutras • The Roots of Yoga: the path of modern day yoga from East to West • Main lineages and approaches to the practice • An exploration of how this program is rooted into the history of yoga • The evolution of Vinyasa Yoga • The language of Yoga: basic Sanskrit pronunciation for key concepts + asanas Living your Yoga (10 hours) • Introduction to Ayurveda • Taking your practice off the mat and into your life with the Eight-Limbed Path
Professional Principles: Where to go from here? (5 hours) • Code of Ethics • Who are you, the yoga teacher? (Building a resume, yoga bio) • Networking and being in community • Craft your mission statement • Discover your niche and how it specifically translates to the growth of your business • Practical advice on how to set up your yoga business • Working with private clients • The essentials of marketing, branding, publicity and business development • Continued learning and education
Practicum (10 hours) • Practice teaching in small groups - verbal and manual adjustments • Giving + receiving: self-evaluations and personalized feedback on your teaching in a safe, supportive environment • Create 60 min, 75 min and 90 min yoga classes • Student practicum assessment + exam

MEET ERICA BLITZ
From Germany - Goa - Canada - California - Dubai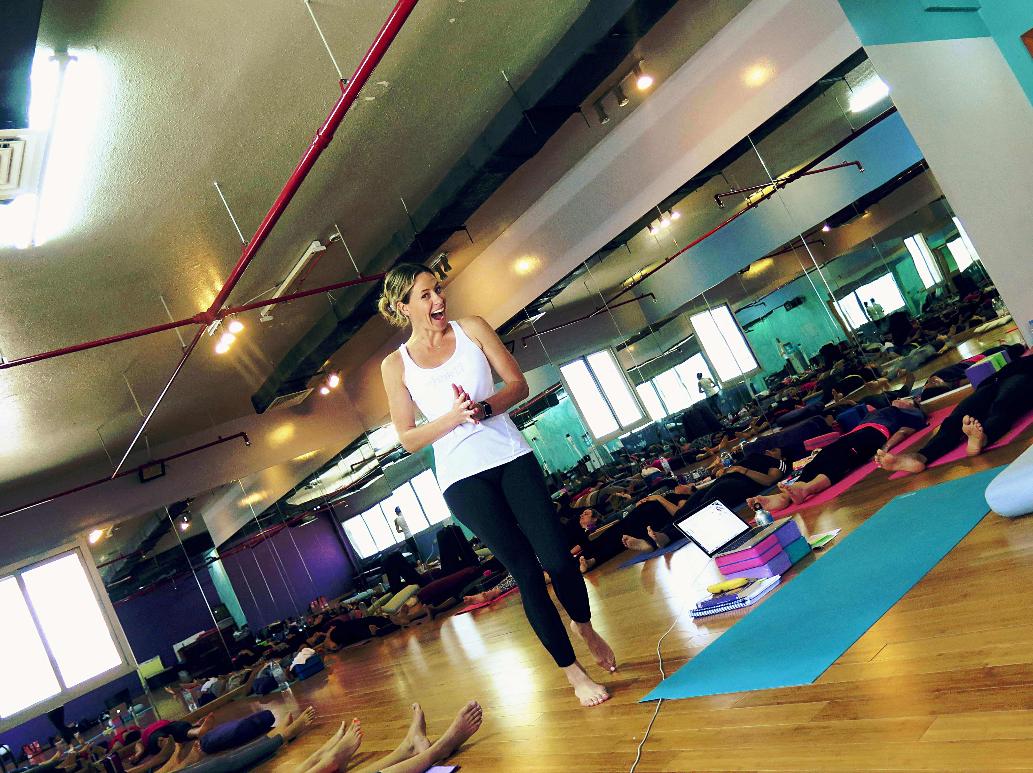 "After backpacking my way through Europe, I ended up in India by way of a Vogue magazine. Yes, you read that right. I was in Berlin [being half German] flipping through Vogue and came across a story about Goa. At the time, I didn't even know where Goa was. While I used to live in Germany many moons ago, my German was at the level of Grade 1 - and, unfortunately, it still is. I couldn't read the editorial, but the images were magnetic. Colourful people, in colourful clothes dancing under the light of the full moon on the beach. The energy of those images leapt from their glossy pages and inspired me to one day travel to India. That day came about one year later.
It was in India, at nineteen years old, where I first discovered Vipassana Meditation by accident. I was up in Dharmsala and word on the street was that there was a meditation program starting up the next day. I was all in for experiencing everything India had to offer. So, my friend and I signed up for the course and since the accommodation was full we rent tents and camped praying that every night we didn't return to a tent with a scorpion crawling in our sleeping bags. Let me just say that was a whole new level of meditation Vipassana opened my mind to a whole new world of mindfulness and to this day has been one of my best choices - other than to flip through Vogue and discover India. :)
As the universe would have it, every class I attempted to go attend, never panned out: the teacher didn't show up, the weather was too hot, or the cycle of the moon didn't align with my yogic stars. I never did get to a yoga class that trip in India. I decided to pursue studies in nutrition and healing with plant medicine so I returned to Canada. During my studies, I was in a class (Traditional Chinese Medicine) and the teacher was talking about chi. He then went on to say how that in our class only one person was breathing correctly - and it wasn't me. Being asthmatic, I found that to be a profound statement. It was at that moment, I decided to try yoga to help me breathe with more ease. That was 1998 and I have been doing yoga ever since. Maybe those palms readers were onto something after all…
Eventually, I discovered a tiny corner of yogini in me when I realized something unusual happening. My life was transforming: a sense of balance and joy began to infuse every day – even if was a fleeting moment. I wanted more. After five years of practice, my new found passion for feeling into the freedom of both my breath and my body led me to my first yoga teacher training with David Swenson (Ashtanga Yoga) in 2003. With the inspiration of delving deeper into my practice, at the time, I had no intention of teaching yoga, but only understanding my practice, my life, myself.
A teacher training is more than just a yoga class; it's a journey into personal transformation and evolution. Not only did I come to a deeper understanding of yoga but I also found my voice and am able to articulate myself with more clarity and grace. I won't deny that it was an emotional experience, but it's been dramatically empowering, career enhancing, life altering, and it allowed me to access my true potential in every area of my life. My teaching got charged with positive energy, confidence, and compassion; my entire life just lit up and everything just seemed to have fallen into place. I guess that's what they mean by feeling in the flow. And so, with an aura of inner calm and clarity, it seemed like the most natural progression to sign up for my next teacher training, Vinyasa Flow.
At some point between completing my first teacher training during university where I was studying developmental psychology, I began teaching. It wasn't before too long that I decided to leave my graduate work and pursue the path of teaching and writing … I haven't looked back since.
I went back to India. This time for a Yoga Teacher Training at the Krishnamacharya Yoga Mandiram (KYM) with TKV Desikachar in Chennai, India. Upon my return from India, I was working as an editor for a magazine and teaching yoga. Eventually, I signed up for yet another training (Yoga Works) and shortly thereafter, I was en route to Shanghai, China to lead my first yoga teacher training.
When I was back in Canada, I was approached by YYoga to join their team. I opened up one of their studios, Highgate YYoga, and eventually transitioned to the Director of Learning and Development where I facilitated and organized their events, workshops and trainings. During my time at YYoga, I took my Anusara Teacher Training with none other than Chris Chavez.
While life was amazing, I felt like there was something more, something deeper, something else. My husband and I decided to move down to California where we now live. Ironically, Canada called me back to work with Omni Productions. I designed and narrated Season 3 and Season 4 of Namaste TV [all 200hr trainees get a free copy of Season 3 directed by Erica Blitz upon enrollment!], the world's premier instructional yoga series. This experience was the perfect marriage of two of my greatest passions: yoga and writing. In between the production, creation, filming and fluttering between Canada and California, I started to put more energy into sharing my love for health and wellness. For me, health isn't only about a healthy body, but also includes how you nourish your soul and feed your mind.
From my believe in a plant-based, nutrient-dense diet of whole foods, I have most recently launched a line of whole food products, nubeleaf.com. Being married to a chef, food is important in our family. I believe in the power to live simple + love big. I believe in counting blessings instead of calories or carbs. I believe that everyone can awaken to their highest potential and live their dream.
As my practice on the path continues, I bow with gratitude to all my teachers and traditions —all of whom illuminate the physical, mental and spiritual benefits of practicing and teaching yoga. And while I'm still on the quest for eternal happiness and contentment, I attribute my cheerful, regular-girl aura with a back-to-basics attitude to my longstanding dedication to Yoga - the new wave of minimalism that simplifies life rather than complicates it.

The journey continues …. ~ Erica Blitz www.ericablitz.com


DUBAI GRADUATES TESTIMONIALS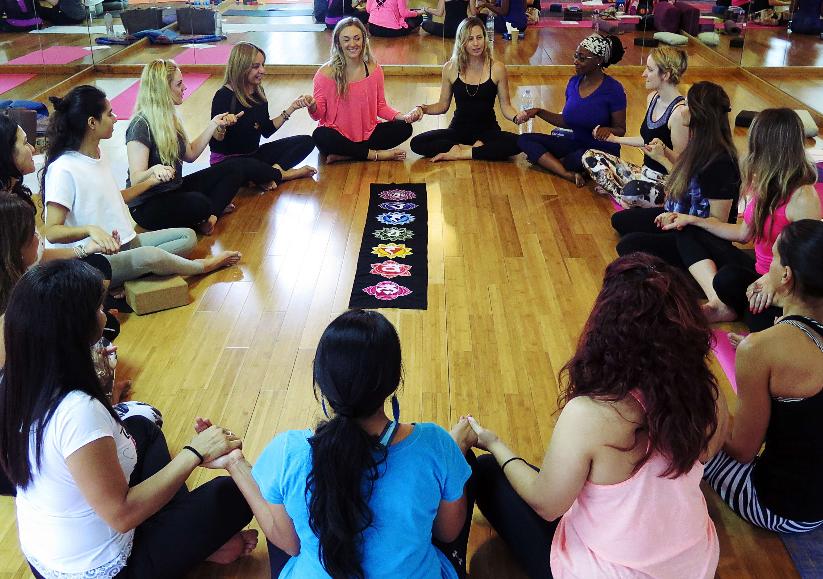 "It was a big step to leave the corporate world to fulfill a dream of becoming a yoga teacher, I was waiting for the right time in my life and the right teacher. Noura convinced me that Erica Blitz was the right teacher and she was sooo right! Erica's energy, passion, attention to detail, extensive knowledge and dedication to each student is inspirational. The course is intense and a life changing experience and I'm so glad that it was Erica who opened that door and guided us expertly and compassionately through it. I loved taking the course in Dubai, as we created a community of yoga teachers in Dubai who can now help and support each other. I now teach full time in Dubai and simply love it, yoga is a growing community in Dubai and Noura passes on yoga teacher request to the graduates which has been so helpful. The demand for good teachers is high, so if you're pondering, wondering....take the plunge and you will not be disappointed." – Camilla Way, 2012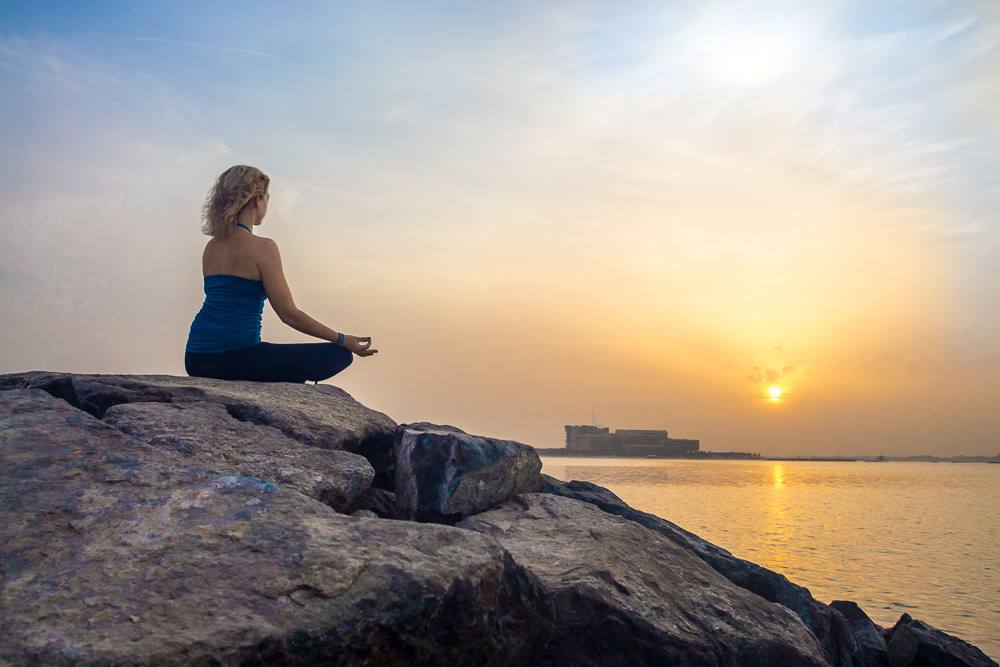 ---------

Just a few short months after taking my 200hr Yoga Teacher Training in Dubai with Erica Blitz Yoga through Yogalates Bliss, I am teaching yoga several times a week here in Doha, and after almost a decade and a half of dreaming of being here - it feels beyond amazing to finally be able to do what I love and help others discover their connection with their bodies, breath, and deepest selves on the mat.
Erica is an incredible teacher whose compassion, grace, humility and clear heartfelt connection to the study, teaching (and living) of the true essence of Yoga was clear to see and feel in every moment of our training. I was deeply humbled, blessed and grateful to have been able to study under someone whose dedication to their calling was so clear and compelling, who was able to create such a safe space where lifelong friendships were created, and whose expert instruction, attention to anatomy, precise cueing and the nuances of yogic philosophy (while also encouraging playfulness and ease on the mat), created such a well-rounded, fulfilling and nourishing experience. The focus on Hatha yoga as well as the Vinyasa style was a solid base that created a very full, expansive viewpoint to study and teach from.
There's something special about Inquire + Inspire.. and you have to experience it for yourself to truly understand. So, I suggest - Inquire, and get Inspired.. and see where this beautiful adventure takes you! I would do it again in a heartbeat! Thank you Erica for helping me fly my wings and create a life of freedom and yoga. Forever humbled, forever grateful!" - Heba Atallah, Health + Wellness Coach, 2015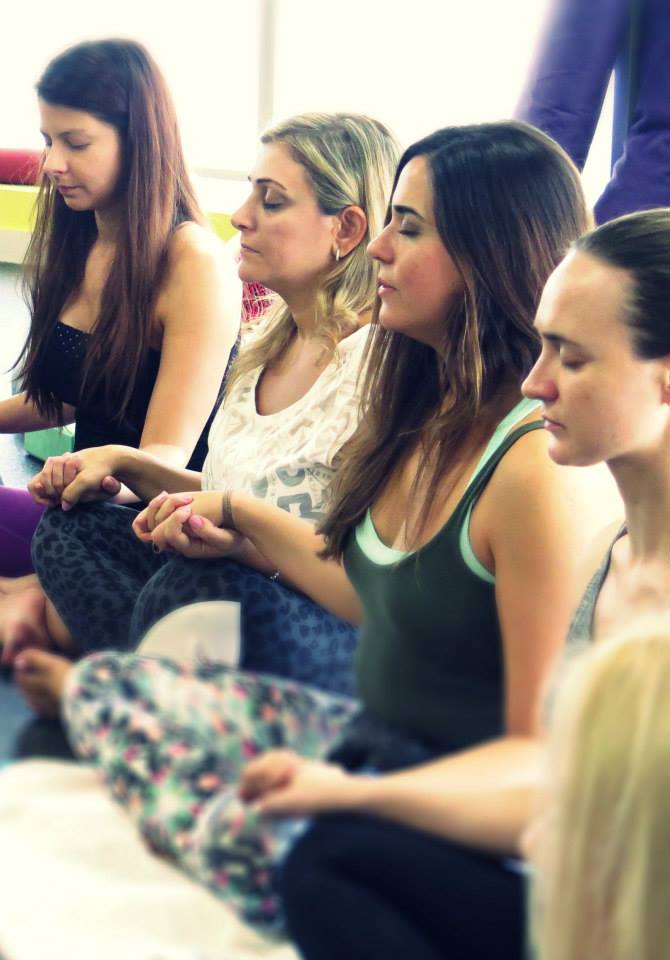 ---------
"I can say with confidence that Erica's training has left me well-equipped to teach a variety of classes outside of the umbrella of Vinyasa. The 200hr program is true to its form in that, Erica includes insight and practical knowledge from the Hatha tradition as well as Iyengar and some of the Anusara method. Erica has studied all the main lineages of yoga and has depth of knowledge in not only the asana aspects of yoga but also the meditation and pranayama parts of practice. I found our training intelligent - it focused on alignment and a true understanding of body mechanics. She taught us to - "teach to what's in front of you". At the end of a training you should be prepared to handle what comes into your teaching environment, whether through studio/public classes or private clients. I feel that Erica gave that to me and more. I feel so strongly about the level of training that I received, I recommended Erica's program to one of my students, who is now registered and will be attending the 200 hr training." - Brittany Beltram, 2013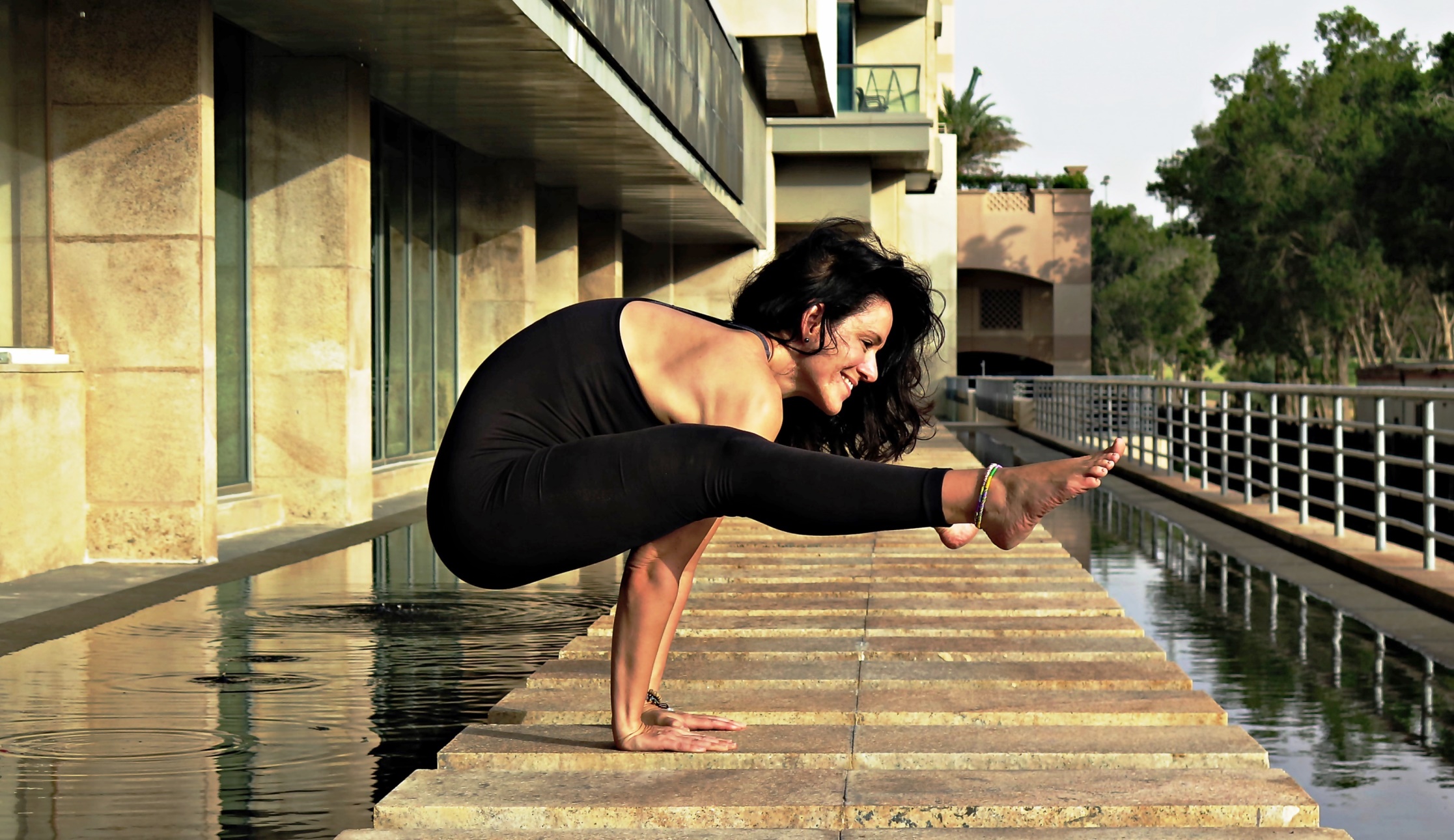 --------

"With every new path of learning comes the feared "learning curve." That moment when you realise you may have bitten off more that you can chew. The new information makes no sense and you're at your wits end with worry. Take a deep breath here for my next statement will amaze you… This was not the case with the exceptional Erica Blitz. On our first day she reassured us, "first layer of paint" she said, "trust in the process." Erica went on to explain that her course was divided into different layers like painting the walls of your home. Base coat, two or three coats of colour then a top coat to finish the whole process off. I sat there, dubious and a little unsure of "the process" however my mind was soon put to rest. They layers of learning were carefully applied with just the right depth and dexterity of any master painter and decorator. The first week flew by and I was amazed to be feeling full of confidence and more than ready for the next layer.

Erica's abundance of energy and kindness made for an enjoyable 200 hours. Again, with our daily VInyasa Yoga practice she built this up gradually. I was expecting to struggle through hard paced vinyasa but to my surprise found that although the sequences were challenging they were not unmanageable. By the last week of the training my body had transformed, my core strength and flexibility had improved so much so that asanas I thought near impossible were accomplished. I left the programme feeling confident and inspired with a new outlook on life thanks to Patanjali, Erica and my fellow classmates." - Sarah Hackett, 2013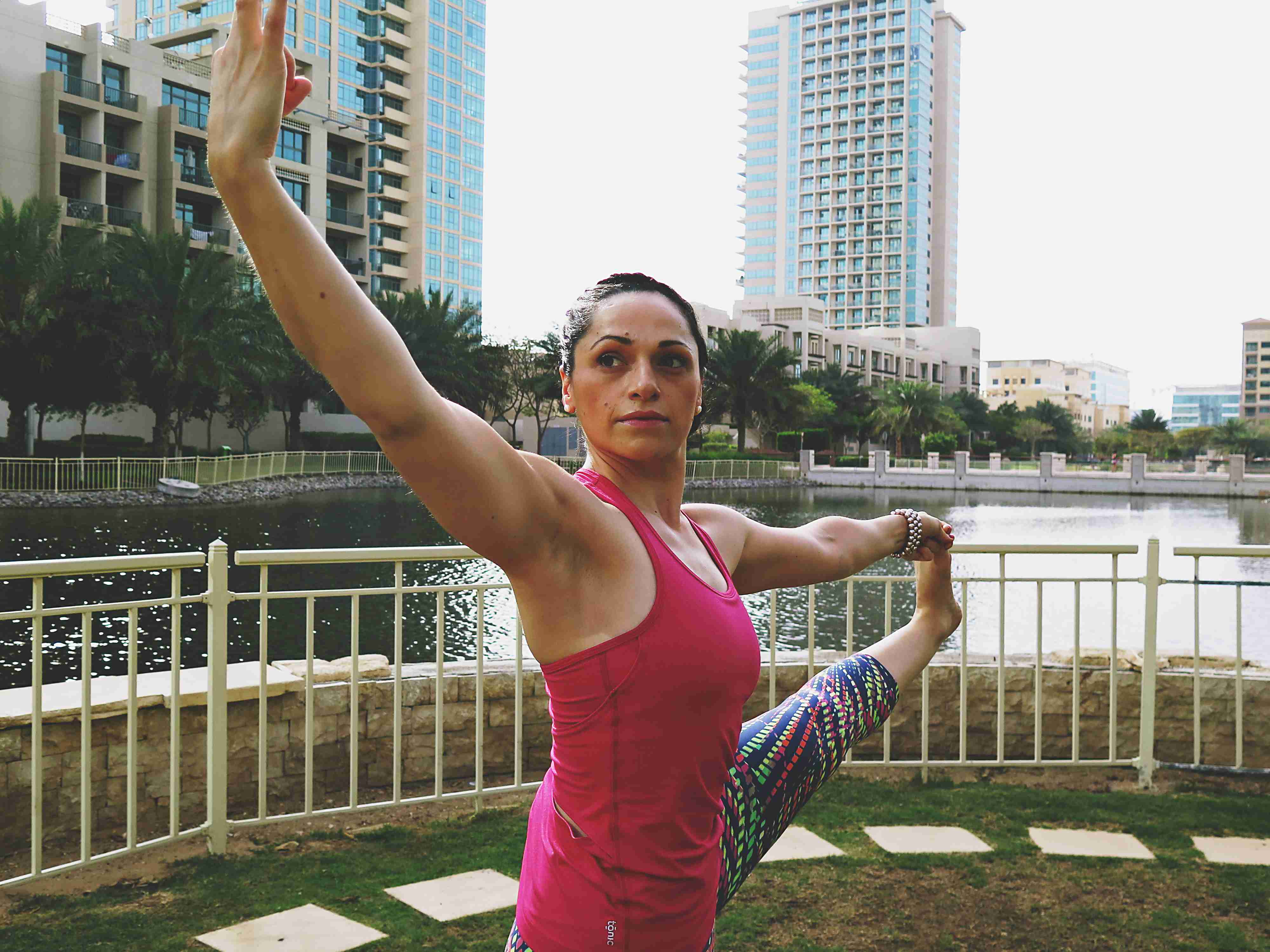 -------
Inquire and Inspire stands out from other programs for the first and most important reason that Erica Blitz was true to her word! I was given the opportunity to deepen my own yoga practice while confidently equipping myself with the knowledge and tools to be able to teach yoga to others. The balance between yoga as a science, a philosophy and an art was intricately woven into the teaching. Moreover, although an ancient practice, the relevance and need for yoga in the world we live in today was very compelling and thought provoking as was witnessed in our daily meditations, discussions and practice. Furthermore, as a mother of four, musician and music educator, the teachings, tools and techniques that I learnt from Erica were far beyond what I expected and without a doubt could be used in every aspect of my life…for this I am eternally grateful.
In the words of Erica, 'Above and beyond all the text book teachings, the students receive my heart. I offer EVERYTHING in these trainings. It's my job to see the beauty in each and every students and to bring even more of it out'…and yes indeed, she was true to her word! Grateful, humbled and blessed. ~ Nerissa Lobo, 2016


REGISTRATION & PAYMENT
Early bird 1 | before August 11, 2019 = 10,500 AED
Early bird 2 | before November 11, 2019 = 11,550 AED
Standard | after November 12, 2019 = 12,600 AED
*Rate include VAT
Please secure your place in the training with a non-refundable deposit of 3,500 AED with the remaining balance to be paid in full one month prior to the training.
Please note that all teacher training fees once paid will not be refunded under any circumstances. We understand that emergencies and life happens and suggest that you ensure you can fully commit to this program. If for unforeseen circumstances the training is cancelled, full registration fees will be reimbursed but we are not responsible for any other fees incurred by the student such as hotel or airfare.


Location:
Shimis Yoga Studio
Unit 42, Al Serkal Avenue, Street 8, Al Quoz 1, Dubai
REQUIRED READINGS TO PURCHASE IN ADVANCE
1. Patanjali's Yoga Sutra - any translation.
The more variety the better! Here are some suggestions:
• The Yoga Sutras of Patanjali by Sri Swami Satchidananda*
• The Yoga Sutras of Patañjali: A New Edition, Translation, and Commentary by Edwin Bryant*
• Reflections on Yoga sutras of Patanjali by Desikachar
• Four Chapters on Freedom: Commentary on the Yoga Sutras of Patanjali by Swami Satyananda
Saraswati
• The Yoga-Sutra of Patanjali: A New Translation with Commentary (Shambhala Classics) by Chip
Hartranft
• The Essential Yoga Sutra: Ancient Wisdom for Your Yoga by Geshe Roach & Christie McNally*
• The Secret Power of Yoga: A Woman's Guide to the Heart and Spirit of the Yoga Sutras by
Nischala Devi*


2. The Key Muscles Of Hatha Yoga~ Raymond A Long, MD

Please purchase the readings in advance as they might not be available at the bookstores.
it takes AROUND 3 weeks to get delivered from bookstores.
Amazon and Kindle are great backup options.
The intention of curriculum, reading, practices, assignments, course requirements and thoroughness of process reflects a desire to instill excellence and discernment in successful teachers.
Feedback on the homework assignments – which are designed to reinforce in-class information and students' understanding of the information provided will be given.
WHAT TO BRING
Yoga mat - Strap - 2 Blocks - Bolster
Any other props required to support any injuries or physical concerns
Notebook and pen for note taking
Water
Change of clothes - we *may* sweat, a little…


EXPERIENCE
No formal experience is required to enroll in this Yoga Teacher Training program. However, it is recommended that you have had at least 6 months of regular practice prior to the start of the course. Participating in this training will be a profound experience, taking you to places in your body and mind that you never thought possible. We will be doing lots and lots of yoga!

Please note: A flexible body free of injuries is not a requirement for this training. In fact, WE ENCOURAGE people with all body types and those with physical challenges to consider this program. Yoga is at heart a practice of meeting the body where it is at, and then working within yourself to slowly and respectfully move deeper. The struggles and challenges you may face through the course of this training will only make you a better teacher. If you are waiting for the day when you can finally get your foot behind your head to become a teacher or commit to take your practice to the next level, you may be denying yourself the opportunity of a lifetime. The time is now and the power is YOU.


YOGA ALLIANCE

INTERNATIONAL CERTIFICATION

Erica Blitz's Yoga Teacher Training Program is fully recognized by Yoga Alliance International under Inquire + Inspire [school]. Graduates will be able to register as a Registered Yoga Teacher on the 200hr level (RYT-200) upon successfully completing all the requirements of the program upon the final day of the teacher training. Yoga Alliance is an international governing board for yoga teachers and training program in the U.S and globally.
For more information, visit: www.yogaalliance.org
200HR YOGA TRAINING - SUBMIT YOUR INTEREST:

- REFUND POLICY -
PLEASE NOTE THAT ALL TEACHER TRAINING FEES ONCE PAID WILL NOT BE REFUNDED OR ADJUSTABLE UNDER ANY CIRCUMSTANCES. WE UNDERSTAND THAT EMERGENCIES AND OTHER LIFE SITUATIONS ARISE. WE RECOMMEND THAT YOU CAREFULLY REVIEW YOUR SCHEDULE AND UPCOMING OBLIGATIONS TO ENSURE THAT YOU CAN COMMIT FULLY TO THE COURSE. IF UNFORESEEN CIRCUMSTANCES OCCUR AND THE COURSE IS CANCELLED, THE FULL REGISTRATION FEE WILL BE REIMBURSED, BUT WE WILL NOT BE RESPONSIBLE FOR ANY OTHER CHARGES INCURRED BY THE PARTICIPANT, INCLUDING HOTEL & AIRLINE FEES.
FOR ANY INQUIRIES & BOOKINGS, YOU CAN ALSO REACH US DIRECTLY AT:
YOGALATESDXB@GMAIL.COM