There are a few ways to visit Bali...
The most common route involves flying straight into the popular southern settlements and a close second is Ubud, the inland artists' colony. But it's hard not to see the attractiveness of the alternative side of North West Bali, where the protected reefs are among the finest, temples and ceremonies are pure, raw and unstaged, nature is abundant everywhere you stroll that you might want to live off of the grid for a while.
Retreats can be a perfect place where we practice allowing and surrendering to the moment. We can make a decision to have no plans for the day, and allow ourselves to simply act upon what feels light and right for us in every moment.
To us and millions of others, traveling to a retreat necessitates mindfulness. There's the stillness of the outdoors. You're not tuning in with car horns or alarms and general urbanity rush. You're hearing singing geckos, the song of sparrows and the sound of ocean waves. These are qualitatively different sounds. Rather than interrupt, they raise awareness. They don't intrude, they enrapture. They bring attention to the present moment. And when night falls and the stars shine like diamonds in the sky, you'll realise that the simplest pleasures in life are worth gold. And you'll have the best sleep, ever!

Our resort is cherry picked to work in harmony with nature and deliver to you the ultimate eco friendly hideaway. We have chosen the intimate boutique and private retreat of Sumberkima Hill surrounded by a stunning panoramic view of Pemuteran Beach, Java's Volcanic Mountains, Barat National Park and Menjangan Island. The villas are a perfect balance of eco luxury meets contemporary Bali with a private infinity edge pool overlooking these gorgeous panoramic eye candy.
Simply walking or cycling around Sumberkima is a perfect way to see this part of Bali offering a great variety in landscape, rice paddies, jungle, beaches, coconut groves and mangroves. And above all wonderful hospitable friendly local people - we cannot wait to share their magnificence with you and immerse in a world class setting over excellent daily led invigorating and restorative yoga sessions.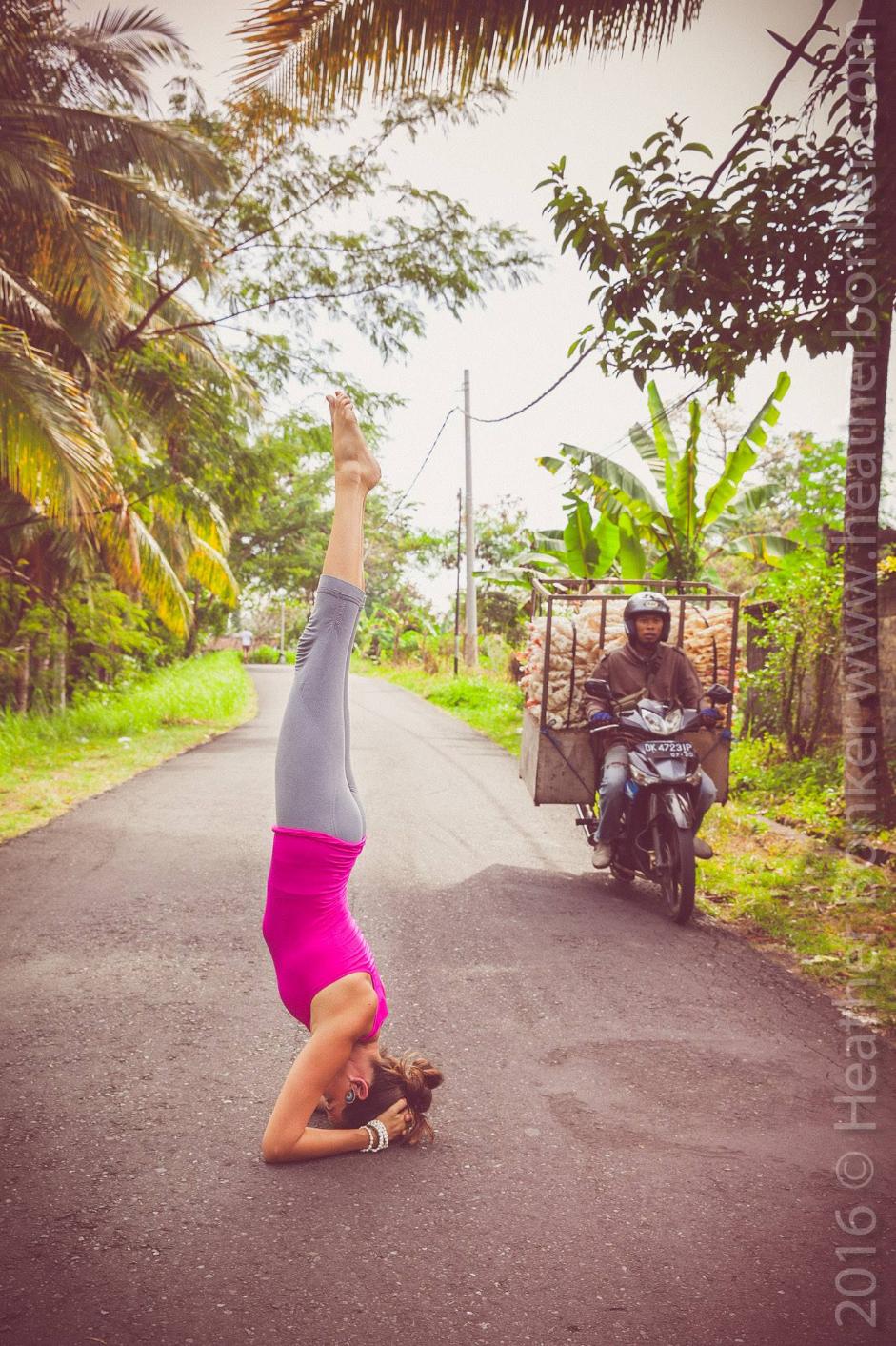 Daily Yoga with Kim Danoher
Your daily yoga sessions led by Kim will invite the practice of fluid dynamic Vinyasa Flow in the morning building overall strength, deep activation in the core and an appetite for your delicious breakfast followed by a grounding Restorative / Yin Yoga sunset session before dinner to unwind from the activities of the day and knock you out into a deep night's sleep!

Kim Danoher of Phoenix Rising and our weekly Yogalates instructor, carries a deep passion for people and community. She loves exploring Yoga as a transformational and healing process for every 'body', sharing her fascination with anatomy and the effects of yoga on a physical form as she guides you towards greater movement, strength, flexibility and body awareness from your deepest core. The spiritual element of Yoga is a natural enhancement of this retreat as she opens you to inspiration, inquiry, relaxation and reflection. Kim's teachings ensure excellence in guiding you to a state of bliss and we welcome all levels to join us at our retreat.

Be prepared to salute the sunrise and sunset at Sumberkima Hill's private pavilion over rice fields, on the island of a white sandy beach, by the waterfall and potentially over a hill top with remarkable views.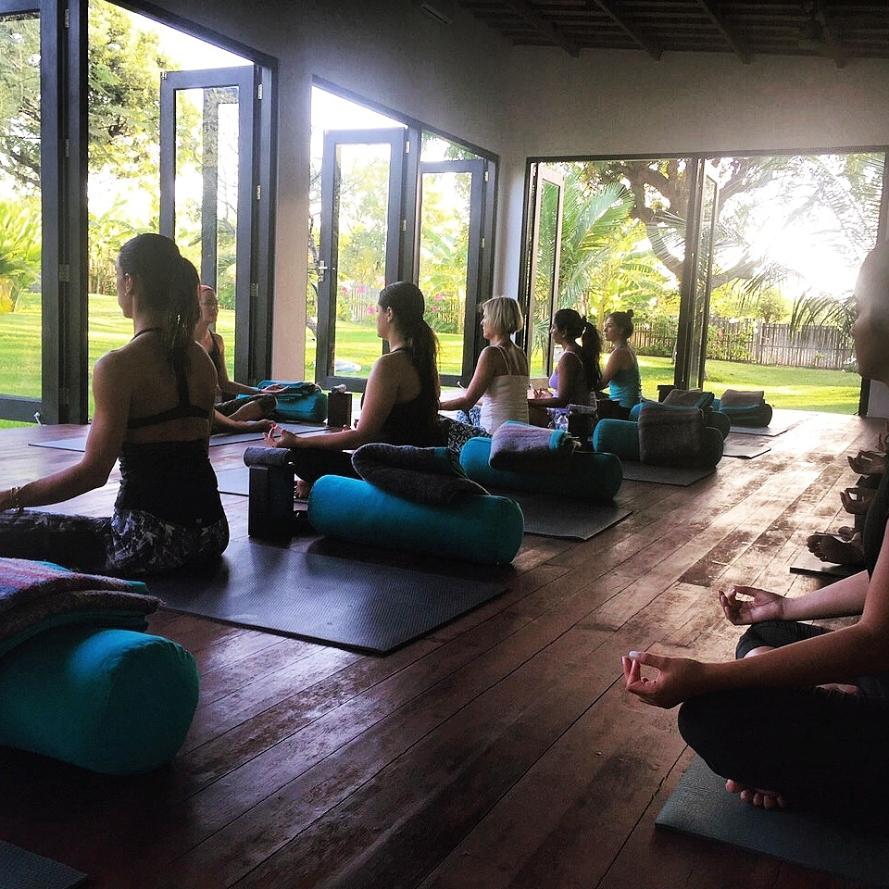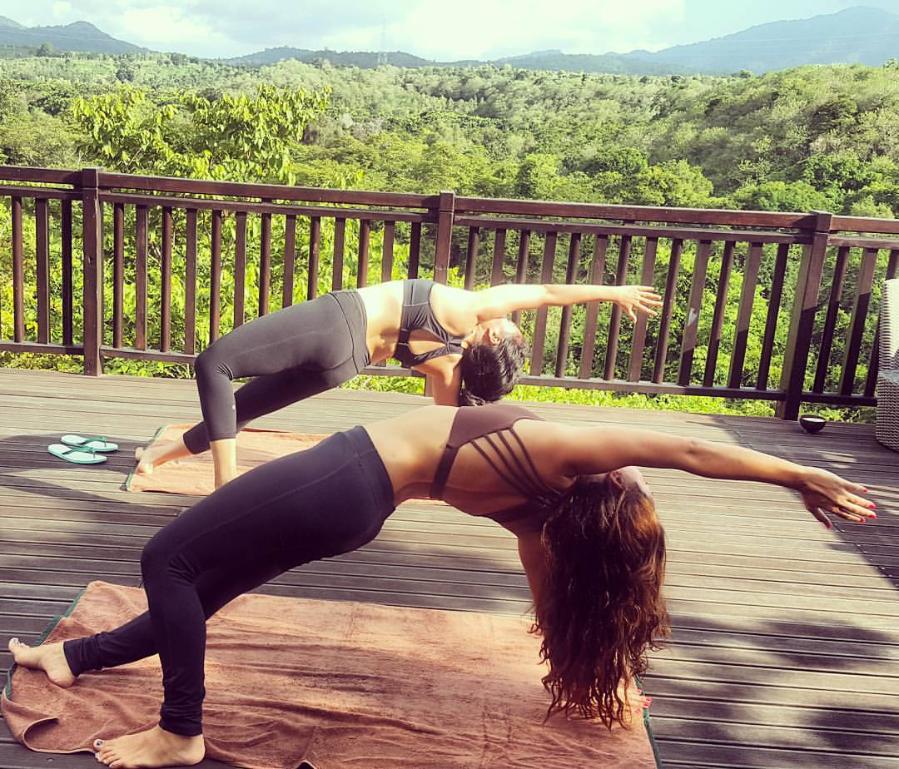 Throwback to our Bali Bliss Signature Retreats in 2014 and 2015
2017 inclusions | Activities, Adventures, exotic CUISINE & Spa-aah!


· Cooking class
Chef Suma has a passion for cooking and that shows in a high appreciation from guests - click here to read the high rankings and reviews on Tripadvisor. In your cooking class, Suma will share his cherry picked recipes and welcome you to prepare local delicious dishes that you will be able to enjoy afterwards. Nothing beats experimenting with local and exotic ingredients before devouring your creations!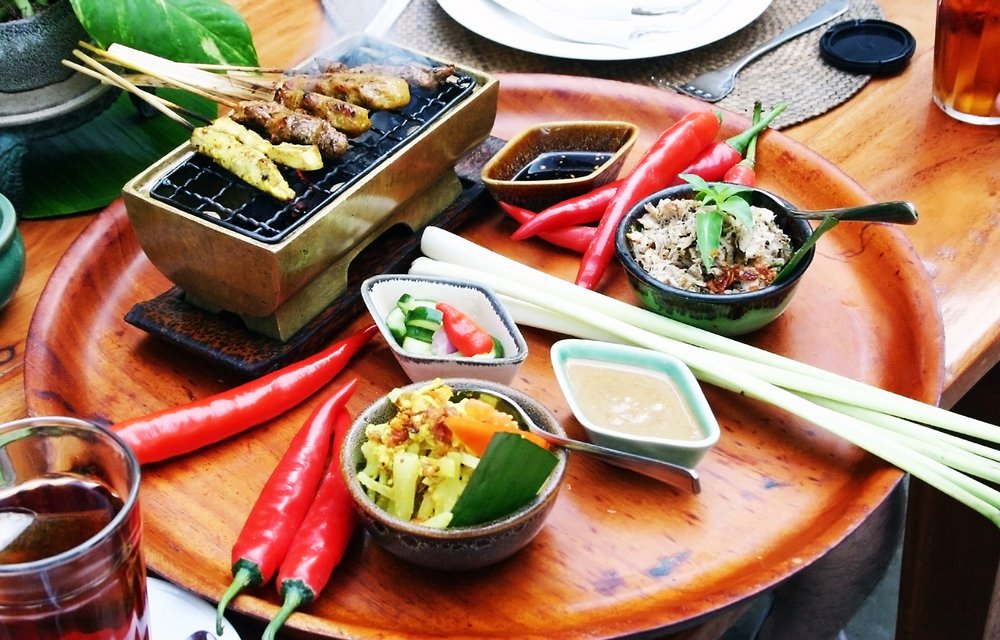 · Jungle trek to the waterfall
In Sumberkima there is a small waterfall hidden in the jungle. And just like Alice in Wonderland, your magical 1.5 hour walk with a local guide will get you there and then you can enjoy a refreshing jump in the pond below the waterfall. A picnic lunch will be served and there is time to enjoy the beauty of this spot and relax or meditate.
· Temple tour
North West Bali has a number of important Hindu temples. This is the area from where Hinduism spread over Bali. To visit temples here is a more raw, pure experience as they are not overrun by tourists. We will supply a sarong and explain the rituals for entering a temple. Pulaki is one of the oldest temples and located where the mountains touch the sea. To the Balinese this is a special place with a special energy. Across the road we will visit Pura Pabean. A mixed Buddhist Hindu temple with a beautiful view across the Bay of Pemuteran. Then we will go to Pura Melanting. A larger temple complex with beautifully decorated shrines. Further in this valley you will find Pura Belatung. A small temple in the jungle around a natural spring. This is a perfect place for meditation. If you still have energy to keep on exploring, we will go up 700 steps to Puncak Manik to view a temple on the hill, also based around a natural spring. Pack your trainers and camera for this unforgettable full day cultural experience!


· Beach day Pemuteran and Biorock snorkelling
Pemuteran is around 10 minutes by car from Sumberkima and one of the hotspots on this part of Bali. You can have a relaxed day at the beach and explore the Biorock structures. These objects form the largest and most successful reef restoration project in the world. We will supply snorkeling gear and and will arrange an introduction to this special project. There is also an opportunity to walk around the quaint town and do some shopping if you wish.
· Snorkeling trip Sumberkima reef
Sumberkima lies between Menjangan Island and Pemuteran. The reef in the Bay of Sumberkima is not well known and you can still go on a snorkeling trip and be the only group on the reef. We will explore different parts of the reef and also visit one of the floating fish farms in the bay to see some giant groupers.
· Sunset cruise and Island dinner
One evening we will cruise to a white sand island in the bay. Here we will salute the sunset with Yoga and the magical volcanos of Java before tucking into a BBQ delicious dinner on this special island.
· Join a local ceremony (if possible)
In this part of Bali, ceremonies are still a part of daily life and not a staged tourist attraction. If such a ceremony is planned during our stay, you can join and probably watch a Kris dance. On the tones of a gamelan orchestra, people get in a trance and dance with a dagger without hurting themselves. It is an absolutely mesmerizing experience [as witnessed by Noura El-Imam of Yogalates Bliss]
· Hike to Batu Kursi temple
Batu Kursi is a small temple on a hill based on a rock that looks like a chair (Kursi) It has become a popular hike as the view is wonderful from the temple. It takes about 45 minutes to walk up.
· MTB tour in small groups
A trip with a mountain bike is a wonderful way to see more of the area around Sumberkima. We will visit parts of the village, rice paddies, farm land and a secluded bay.


· Private Balinese 90 Minute Massage
Sumberkima prides itself with expertly-trained therapists that are on call to offer you several restoring and smoothing treatments in the privacy of your villa. Every participant on this retreat will enjoy a 90-minute Balinese Blissful Massage.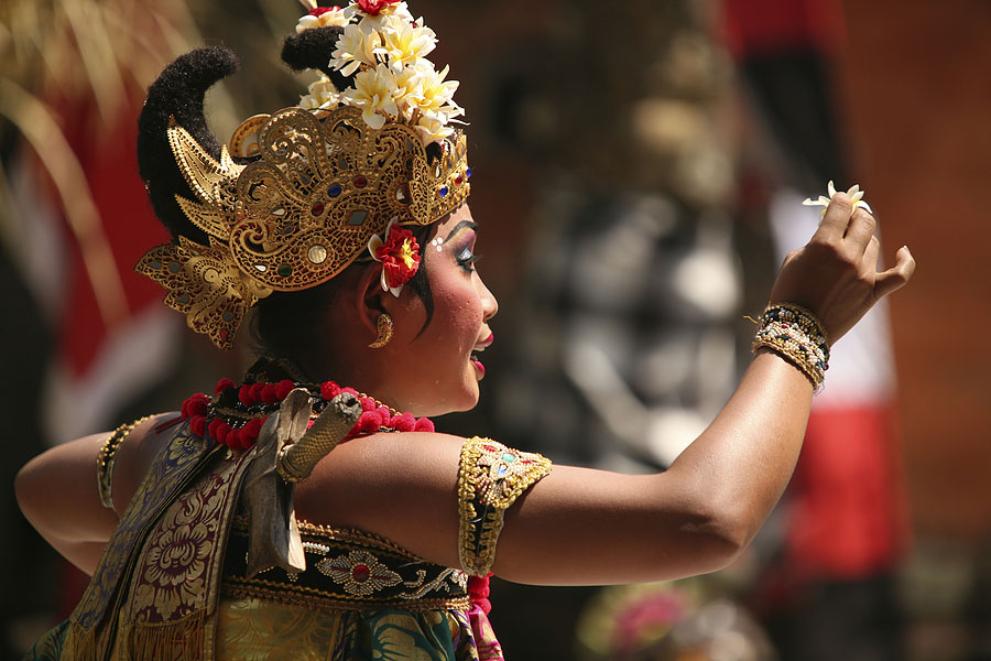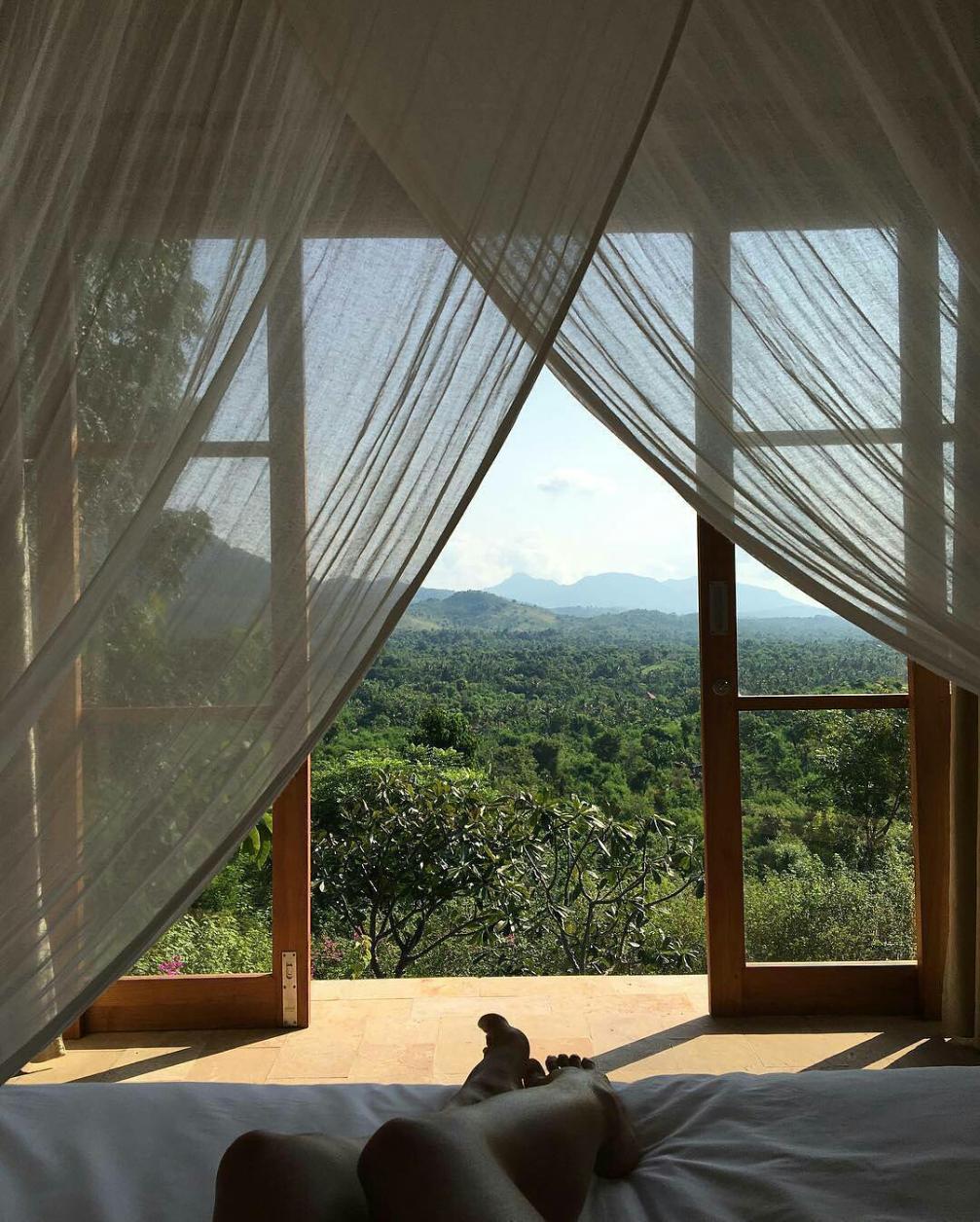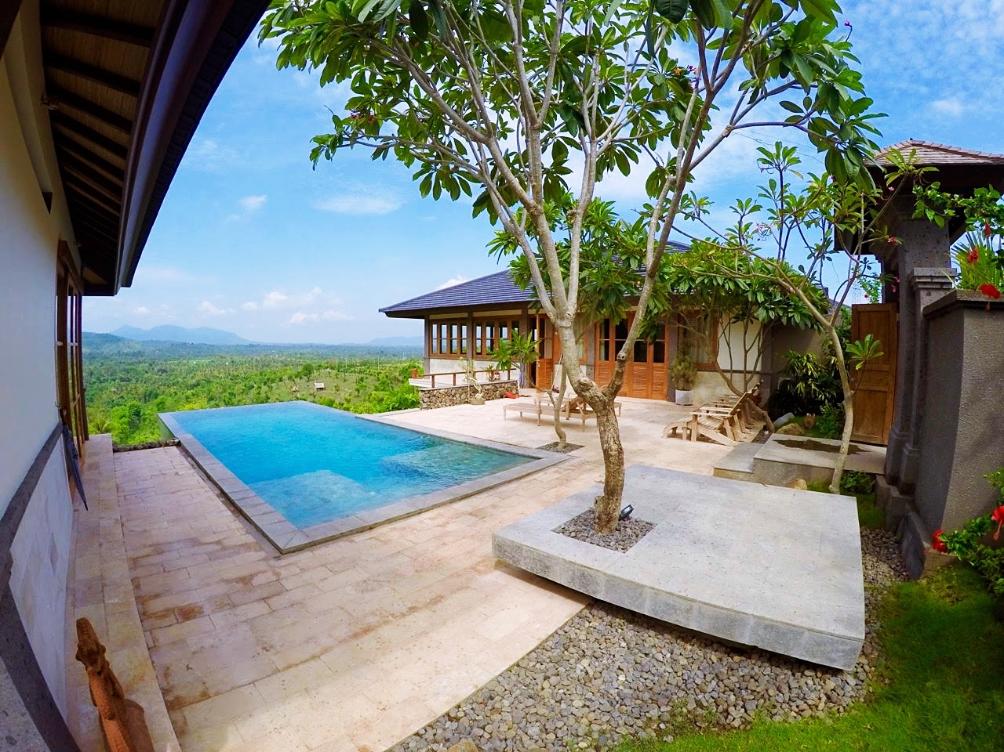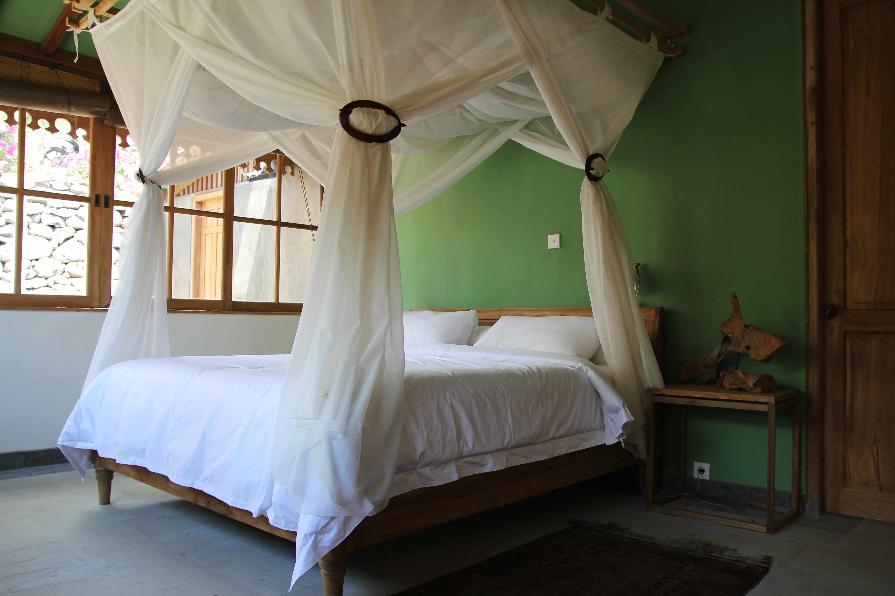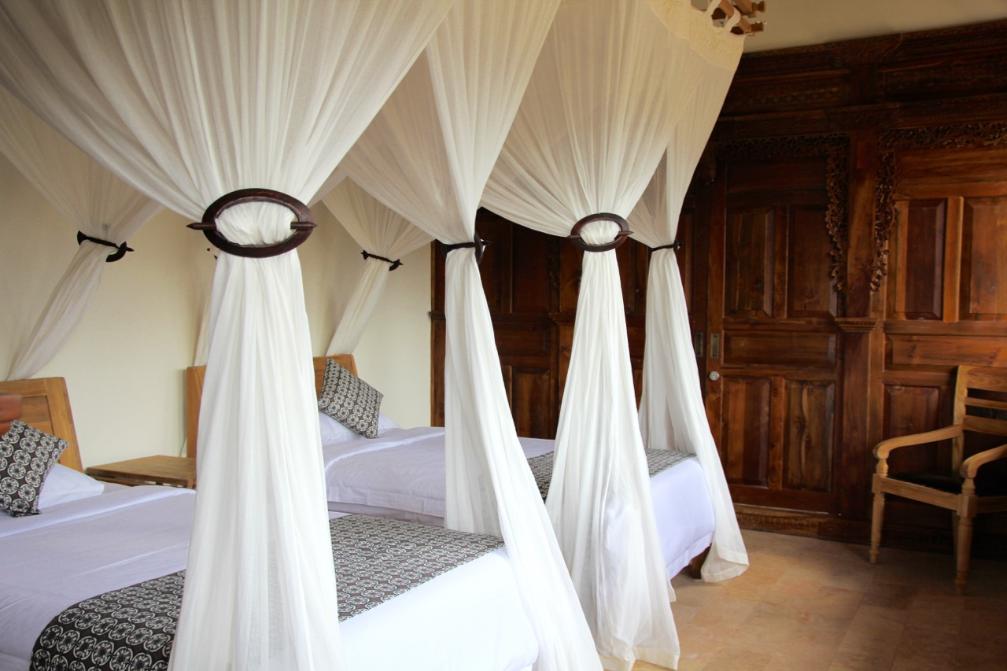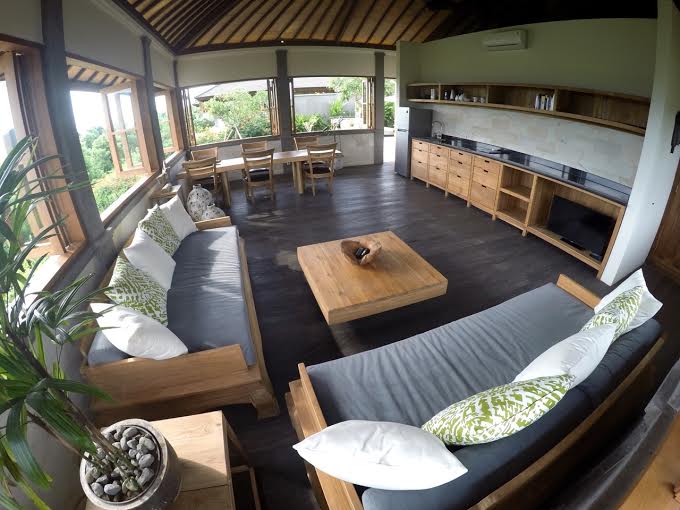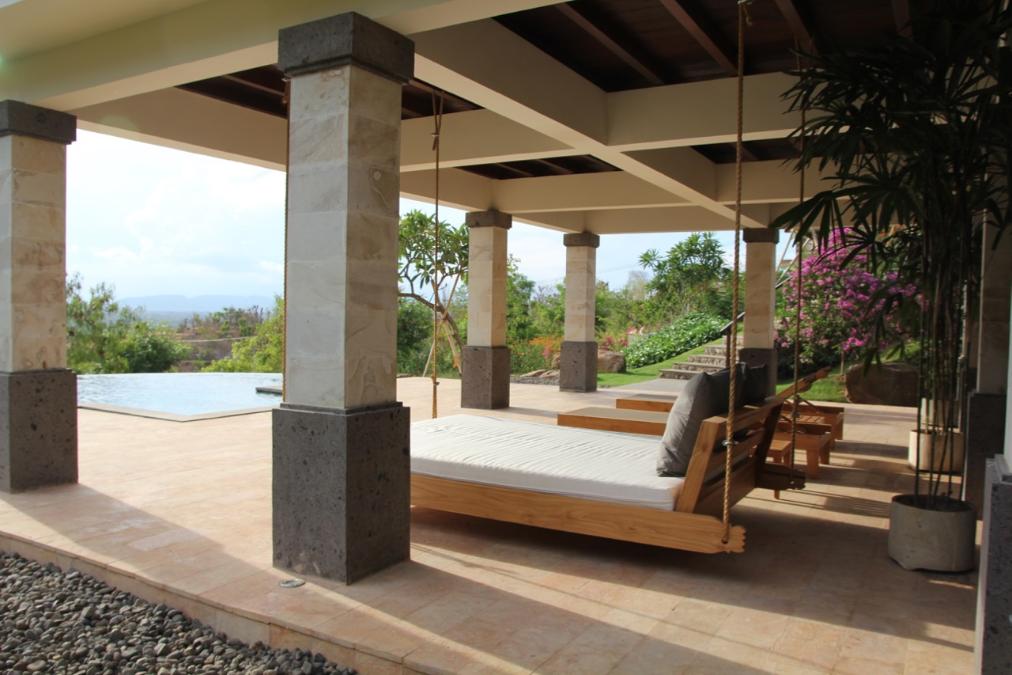 Villas & Choice of Rooms
The villas range from 2 bedroom to 5 bedroom with their own private lounge and kitchen.
You can choose to stay in a single or double occupancy room.
You can choose to upgrade and stay in a private 2 bedroom villa designed for a couple, 2 family members or 2 friends wishing to retreat on a more intimate level.
Every bedroom has its own private bathroom and each villa has its own private infinity edge pool with built-in pool loungers offering you a stunning view towards the west. The lounge in each villa has a kitchen and windows on three sides. These can be fully opened, so you can enjoy the view with a fresh breeze. Air conditioning is available in the lounge and in the bedrooms. There is satellite TV with international channels and Wi-Fi. A safe is available in the villa. As you step out, your garden offers some nice spots to relax in the shade of an umbrella. You will never feel the need to break away from your villa when it comes to soaking up plenty of R&R = Rest & Relaxation!
***

Click - HERE - to go on a 360 virtual tour through one of the villas
Rates:
Single Occupancy Rate: 8,800 AED

Double Occupancy Rate: 6,600 AED per person

Private 2 Bedroom Villa for a Couple or Two Friends or Two Relatives: 11,500 AED per person
Terms & Conditions:
A non-refundable payment of 3,000 AED is required to secure your space by January 5, 2017.

Remaining balance to be settled by May 1, 2017.

All payments made are non-refundable under any circumstances or life emergencies.

Your place may be transferred to someone else you can recommend.

Upon submitting your interest [via the form below] please mention whether you intend to arrive solo or bring another person along with you.
Inclusions:
7 nights stay in

Sumberkima's

fully serviced villas with wifi and a jaw dropping view.

Free water supplied in bottles (fresh spring water from our own well – with extra filtration)

Breakfast with a delicious variety of choices at the highly praised on-site -->

Suma Restaurant

3 course dinners in Suma with daily changing menu [meat/seafood/vegetarian options & divine dessert!]

One night traditional Indonesian "rijsttafel" dinner with vegetarian options

Daily morning & sunset Yoga sessions with Kim Danoher [except on first & final day]

90 minutes Blissful Balinese massage

Balinese Cooking class at Suma Restaurant - learn from Suma himself!

Jungle trek to a hidden waterfall for a refreshing dip, meditation and picnic lunch.

Temple tour

Beach day to Pemuteran and Biorock snorkelling

Snorkeling to Sumberkima reef

Sunset cruise and Island BBQ dinner

The opportunity to join a local Kris Dance ceremony (if possible)

Hike to Batu Kursi temple

MTB [Mountain Tour Bike] in small groups, easy ride.

Pick up and drop off by car or bus based on 2 locations -> Ubud and Airport

Tax and service charge is included

Welcome Email with 'How & What to Prepare' for Bali
Exclusions:
Airline fare - Emirates Airline direct flight is great, highly recommended.
Visa. Please check with your embassy if you require one prior to / or if you can get one on arrival. Make sure your passport has 6 months validity period left.
Lunch is not included. Though we figure you'll be well fed from breakfast and just in time to dine over a wholesome dinner. Having said that, Suma's restaurant is available for midday snacks, drinks, lunch.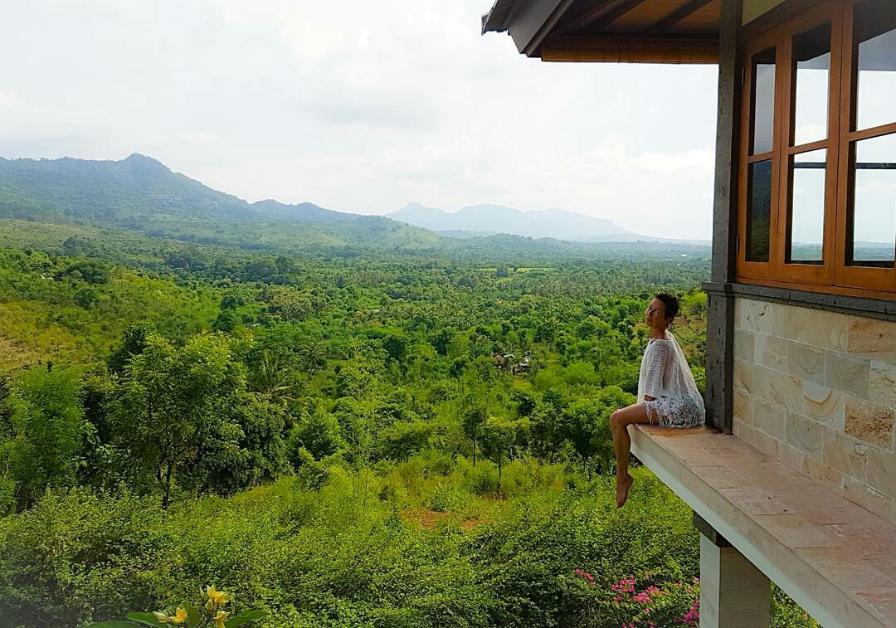 "Perfect in every way!"
We had an amazing 5 nights at Sumberkima Hill. It's impossible to list everything we loved but here are some highlights:
* the villas. The villas are just beautiful. It was 5 star luxury without the price tag. We spent countless hours in the private infinity pool and the outdoor shower was a treat. The villa was clean, well-equipped and the wifi was more reliable than my wifi back home in Sydney!
*the people. All of the staff at the retreat were faultless. Nothing was too much trouble. We had daily yoga and massages by our private pool (at incredibly good rates), the food in the restaurant was delicious - the menu was designed everyday based on what was bought fresh from the market - and the chef was super accommodating of dietary modifications. Everyone was just lovely.
* the location. I was wary of the location being so far out from Denpasar but this turned out to be a highlight. The area in Sumberkima has not been destroyed by the mass tourism of the south. It's a completely different experience - there wasn't a single Bintang singlet to be seen anywhere! It's much more quiet m in the north so it suits people looking for a relaxing holiday, but we still found plenty to do. Snorkelling at Menjangan Island was a highlight. All in all we cannot wait to return! ~ Fiona


Click - here - to read more rankings & reviews on TripAdvisor

Our Bali Bliss Retreats in 2015 + 2016 sold out and we highly recommend advance bookings to secure your place. We restrict our retreats to 14pax to offer an intimate getaway and personalized experience. You'll walk away feeling rebirthed, empowered and all 5 senses reawakened. You'll walk away with a set of new friends and new experiences. Join us on our soul fueled signature 2017 Bali Bliss Retreat by filling the form below or drop us any questions:
2017 Bali Bliss Retreat | Submit your interest: